The International Violin Competition of Indianapolis 2022 Announces Participants
The participants will attend Opening Ceremonies on Friday, September 9, 2022, followed by 16 days of Preliminaries, Semi-Finals, a Classical Finals round, and a Finals round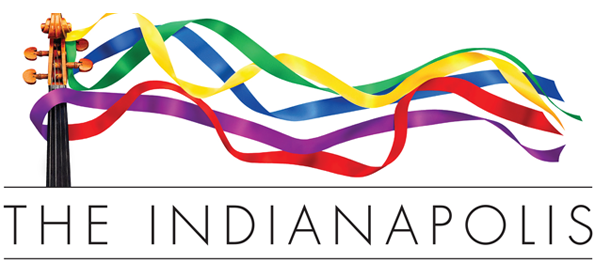 The International Violin Competition of Indianapolis (IVCI) in Indianapolis, Indiana, has named 40 violinists from around the world to take part in its 11th quadrennial edition.
Open to violinists aged between 16 and 30 years old, the IVCI this year received 103 applications from 21 countries. Overall, those selected represent 16 countries across five continents and range from ages 17 to 29. 
The 2022 participants are:
Ji Hyun Baik

(South Korea), 23

Joshua Brown

(United States), 22

Maya Anjali Buchanan

(United States/India), 22

I-hao Cheng

(Taiwan), 23

Karisa Chiu

(United States), 23

Jung Min Choi

(South Korea), 28

Isabelle Durrenberger

(United States), 23

Hiu Sing Fan

(Hong Kong, China), 25

Rennosuke Fukuda

(Japan), 22

KayCee Galano

(Philippines), 21

Ria Honda

(Japan), 22

YiYang Hou

(China), 17

Sirena Huang

(United States), 28

Marie-Astrid Hulot

(France), 24

Anna Im

(South Korea), 24

Inés Issel Burzyńska

(Poland/Spain), 21

Miray Ito

(United States), 19

Yiliang Jiang

(China), 26

Gyehee Kim

(South Korea), 29

Haram Kim

(South Korea), 24

Jeein Kim

(South Korea), 26

SooBeen Lee

(South Korea), 21

Yoojin Lee

(South Korea), 23

Emma Meinrenken

(Canada/Germany), 23

Nathan Meltzer

(United States), 22

Elias David Moncado

(Germany), 21

Audrey Park

(United States), 19

Yue Qian

(China), 27

Rubén Rengel (Venezuela), 27
Julian Rhee

(United States), 22

Cosima Soulez Larivière

(France/The Netherlands), 25

Yukiko Uno

(Japan), 26

Wendi Wang

(China), 24

Jaewon Wee

(South Korea), 22

Claire Wells

(United States), 21

Victoria Wong

(Australia), 24

Katherine Woo

(United States), 24

Christine Wu

(United States), 27

Cherry Yeung

(Hong Kong), 25

Minami Yoshida

(Japan), 24
They will attend the event's opening ceremonies on September 9, 2022, followed by 16 days of preliminaries, semi-finals, a classical finals round with the East Coast Chamber Orchestra, plus the finals round with the Indianapolis Symphony Orchestra and conductor Leonard Slatkin.
The competition involves the largest prize package in IVCI history — valued at over $350,000. The Gold Medalist will receive a cash prize of $75,000, a Carnegie Hall recital debut, CD recording contract, website development and maintenance, as well as career management and international concert engagements for four subsequent years.
All six Laureates will receive cash prizes and the chance to use one of several instruments in the IVCI collection, including the 1683 "ex-Gingold" Stradivari violin, until the next edition of the competition in 2026. 
Chaired by IVCI  jury president and artistic director Jaime Laredo, the competition jury comprises Noah Bendix-Balgley, Ivan Chan, Pamela Frank, Yuzuko Horigome, Dong-Suk Kang, Cho-Liang Lin, Mihaela Martin, and Liviu Prunaru.
Previous major prize winners of the competition include Leonidas Kavakos, Judith Ingolfsson, Sergey Khachatryan, Simone Lamsma, Mihaela Martin, Ida Kavafian — and VC Artists Rochard Lin, Augustin Hadelich, Tessa Lark, Ji Young Lim, Yoojin Jang, and Benjamin Beilman.