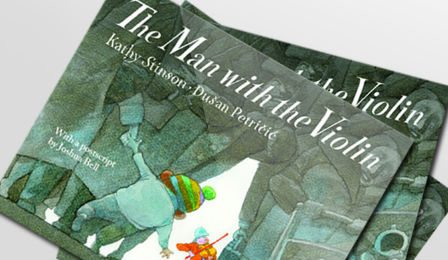 It has been announced today that children's book 'The Man with the Violin', based on the Washington Post experiment in which violinist Joshua Bell played his Stradivarius in a busy subway, has been awarded Canada's most distinguished children's literary prize.
Written and illustrated by Kathy Stinson and Dusan Petricic, the picture book was awarded the $30,000 TD Canadian Children's Literature Award for 'Most Distinguished Book of the Year'.
"The text and illustration dance together in this beautiful story, which celebrates the importance of seeing the wonder that surrounds us each day," the judges have commented.
Published by Annick Press in 2013, the book has sold over 25,000 copies internationally, to date.