The Violin Channel Vanguard Concerts Launches Series 2 on September 8th!
Tune in every Thursday at 5 PM ET from September 8 to November 17, 2022, for the free 10-episode digital series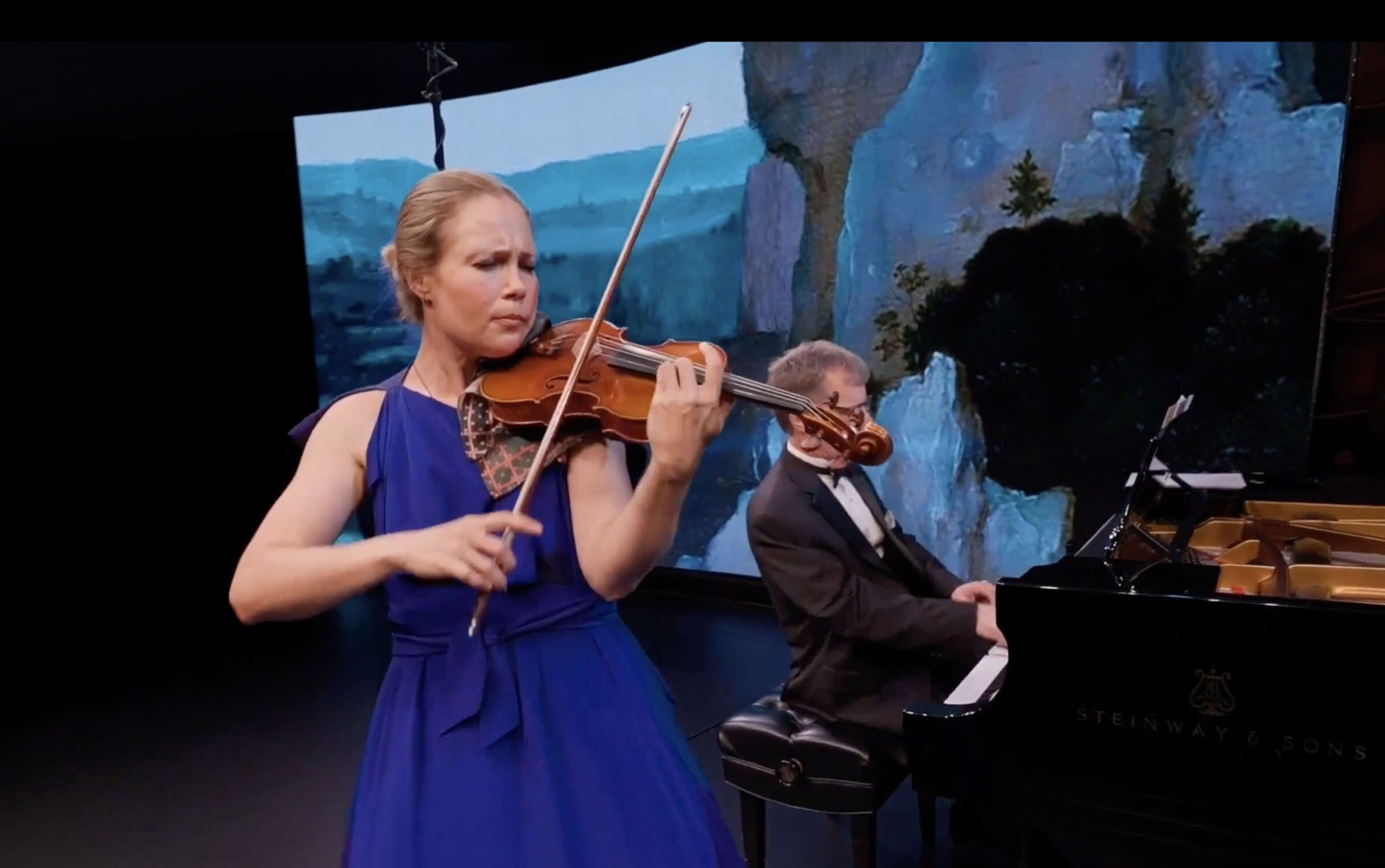 The Violin Channel is proud to present Series 2 of Vanguard Concerts coming this month, featuring a line-up of world-renowned artists!
From September 8 to November 17, each free episode will premiere at 5 PM Eastern Time every Thursday evening. Check out the trailer below:
The Violin Channel's Vanguard Concerts Series 2 Schedule:
September 8: Showcase Episode
September 15: Violinist Augustin Hadelich and pianist Joyce Yang
September 22: Violinist Francisco Fullana, Bandoneón player JP Jofre, and guitarist Pablo Sáinz-Villegas
September 29: Violinist Leila Josefowicz and pianist John Novacek
October 6: Bassist Xavier Foley, violinist Eunice Kim, and pianist Kelly Lin
October 13: Violinist Stella Chen, violist Matthew Lipman, and pianist Andrew Armstrong
October 20: Violinist Alexi Kenney
October 27: Violinists Timothy Chooi and Nikki Chooi, with pianist Michelle Cann
November 3: Viano String Quartet and pianist Rodolfo Leone
November 10: Violinists Simone Porter and Blake Pouliot, with Hsin-I Huang
November 17: Violinist Vadim Gluzman and pianist Janice Carissa
Co-produced by The Violin Channel Founder, Geoffrey John Davies, the Alphadyne Foundation, and veteran performing arts executive Charles Letourneau, each concert features a custom look and feel from Creative Director David Katzive.
Each episode of Vanguard Concerts, like the first season, was shot in 4K with seven cameras at the Kaufman Music Center's Merkin Hall, in New York City. The artists performed in front of a 41-foot-long and 11.5-foot-high background curved LED wall that incorporated gently moving colors, patterns, or scenic views customized for each performer. The result is a musically and visually stunning product that redefines the virtual concert experience for audiences worldwide.
Series 1 of the Vanguard Concerts, which premiered in the Spring of 2021, received international acclaim and garnered over 4 million views. The mission of the project is to support artists during and post COVID-19 by giving them ownership of the material and making the programs available worldwide for free.
"For the second Vanguard Concerts series, we encouraged musicians not to perform standard repertoire," Geoffrey John Davies David said.
"We asked them to present works, or fragments of works, that they're really passionate about and that truly represent them as artists. We are incredibly grateful to the Alphadyne Foundation, whose generosity and support again made this all possible."
"Like Series 1, not only are we paying the performers real fees for their performances, but we are also creating the ultimate promotional materials and giving the artists the right to use them at no cost in perpetuity."
The inaugural ten episodes featured violinist Joshua Bell with pianist Alessio Bax, violinist Charles Yang and pianist Peter Dugan, the Dover Quartet, Junction Trio, violinist Philippe Quint with pianist Jun Cho, violinists Nathan Meltzer and Kevin Zhu with pianist Rohan de Silva, violist Jordan Bak, violinist Tessa Lark with pianist Amy Yang and guitarist Frank Vignola, and cellist Sophia Bacelar with pianist Noreen Polera and dancer Jamaii Melvin.