OUT NOW | New Thomastik-Infeld Versum Solo Cello G & C Strings [NEW]
Thomastik-Infeld has announced the international launch of the new Thomastik-Infeld Versum Solo G & C cello strings
Thomastik-Infeld has this month announced, at the 2018 Messe Frankfurt, the international launch of the new Thomastik-Infeld Versum Solo G & C cello strings.
"After 18 months and 300 independent try-outs, with more than 100 international soloists and professional musicians, we finally released the cello Versum Solo A & D strings in 2017 … and following fantastic feedback, we're now proud to present the Solo G & C …" Thomastik-Infeld's Marketing Director Nina Haberlehner has told The Violin Channel.
"These strings embody an unrivaled synthesis of explosive dynamics and graceful flexibility … our feedback from professional cellists have suggested they are livelier and more dynamic whilst supporting an exquisite vocal-like sound," she has said.
For more information, visit: https://bit.ly/2HKS4gO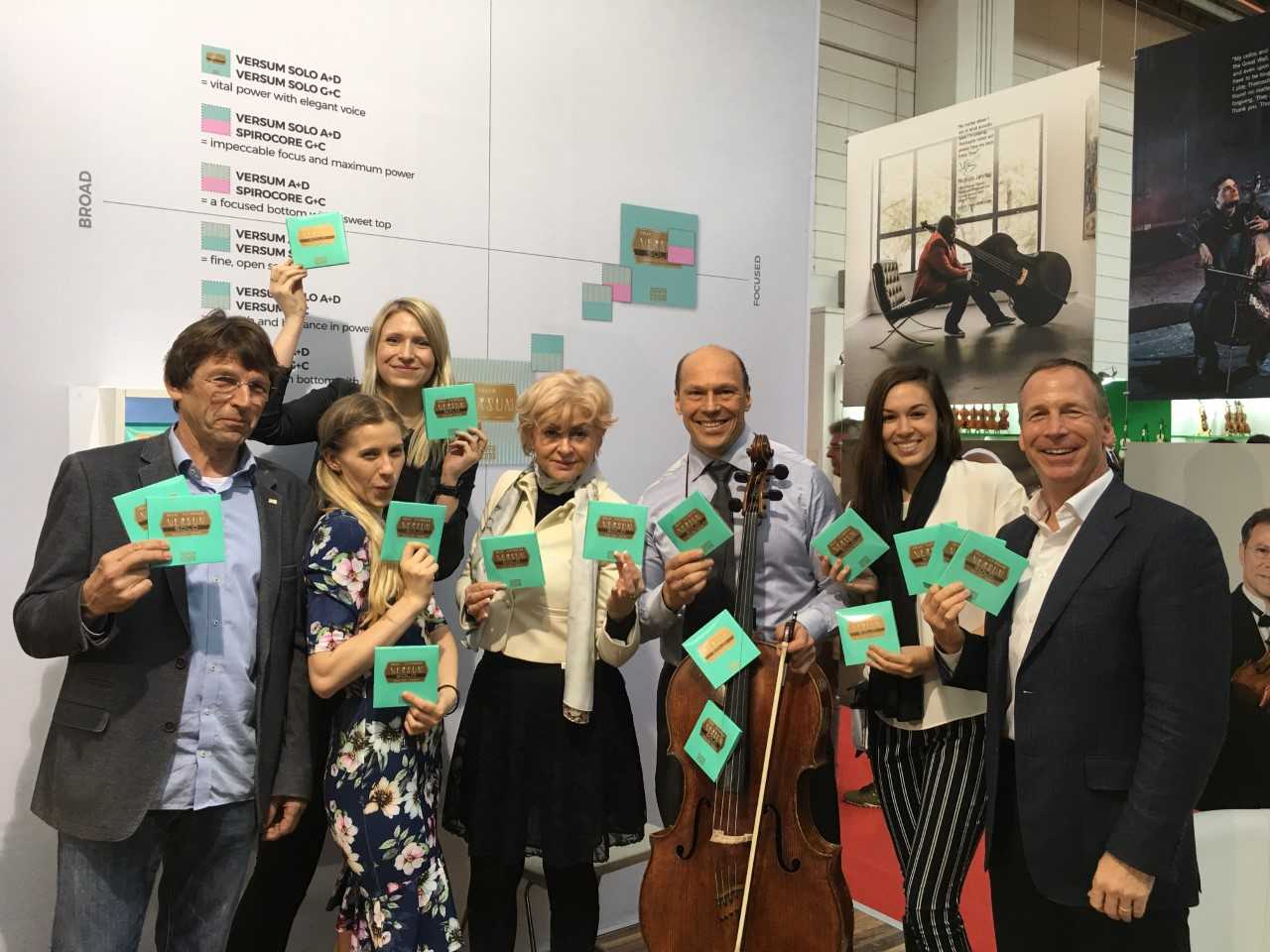 THOMASTIK-INFELD'S TEAM CELEBRATING THIS MONTH'S LAUNCH OF THE NEW CELLO VERSUM SOLO G & C STRINGS - AT THE 2018 MESSE FRANKFURT
For more information, visit: https://bit.ly/2HKS4gO