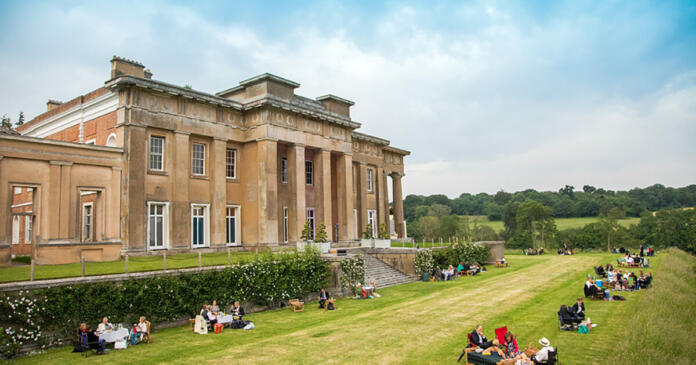 As large events begin to happen again, for the first time in nearly 18 months, the United Kingdom government is conducting a pilot research program to find ways to reduce COVID-19 transmission risks associated with large events.
The Grange Festival in Hampshire, a UK-based opera festival, is on a list of organizations that are part of the pilot program. The program will allow the festival to run performances from July 1 to July 18 at full capacity despite continuing lockdowns in the UK. All attendees must present proof of vaccination, a negative lateral flow test, or natural immunity.
"We realize that we are just a relatively small performing arts venue, but I hope that the evidence gained from our pilot scheme will assist the rapid unlocking of all theaters, and concert halls and cinemas and clubs and related venues across the country," said Michael Chance, artistic director at The Grange. "We are privileged to have been chosen to be a guinea-pig. We all passionately hope for an open and thriving future for the arts in the UK, celebrated as they are across the world."
The research program was commissioned by the prime minister in February and has so far found a higher risk in venues where attendees congregate for extended periods of time, large indoor events, and places with poor ventilation. Virus prevention measures such as masking and distancing also continue to reduce risk, even with additional, more transmissible variants.
Other events chosen for similar pilot schemes include sports events, pop concerts, and major awards ceremonies. The first phase included nine such events at large venues, and the research program will continue through the summer.
Some have criticized the government for its slow reporting of results — the report from Phase I of the program, which occurred through April and May, was released on June 25.