VC Artist Cellist Kian Soltani Wins OPUS KLASSIK Award
Soltani won the award for "Innovative Listening Experience" for his project Cello Unlimited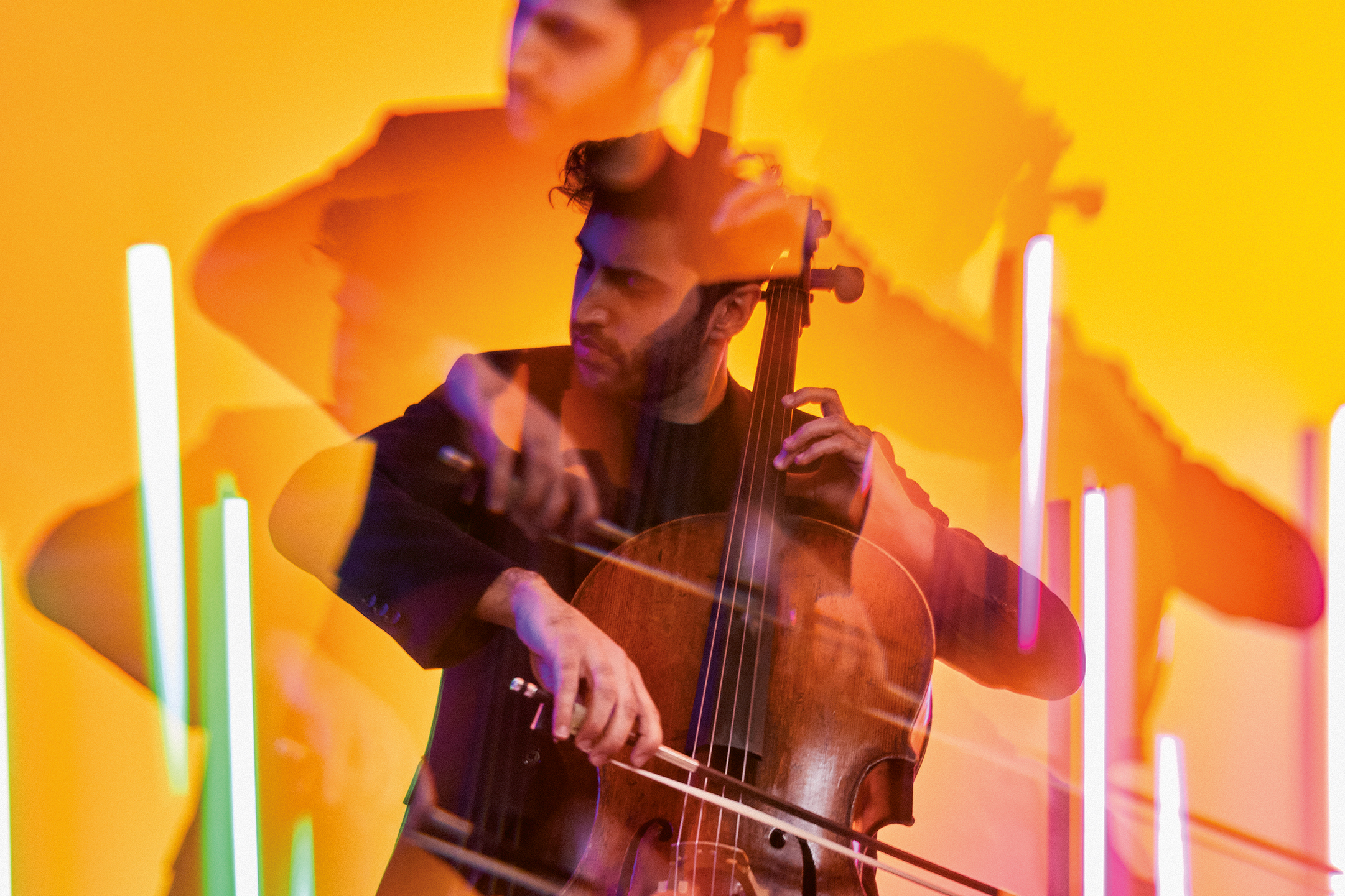 Germany's OPUS KLASSIK award for classical music recognizes outstanding recordings from a diverse pool of artists and is presented on behalf of the Association for the Promotion of Classical Music.
Additional 2022 OPUS KLASSIK award winners include pianist Beatrice Rana, violinist  Tianwa Yang, and English horn player Dominik Wollenweber as Instrumentalist of the Year. Conductor of the Year went to Vladimir Jurowski while Composer of the Year went to Pēteris Vasks. The Young Talent of the Year went to Äneas Humm, Pene Pati, Dominik Wagner, and Magdalena Hoffmann. For a full list of the winners, click here.
VC Artist cellist Kian Soltani took home an award for "Innovative Listening Experience" for his 2021 album release, "Cello Unlimited."
Released on Deutsche Grammophon, "Cello Unlimited" explores Soltani's passion for movie soundtracks — featuring works written by Hans Zimmer, Howard Shore, John Powell, Alfred Schnittke, and more.
"Everything you will hear on this album is made only and exclusively with my cello," Soltani said. "The possibilities of this instrument are unlimited and infinite, and this album is a celebration of the instrument and of epic film music as well."
Born in Bregenz, Austria, in 1992 to a family of Persian musicians, Soltani began playing the cello at age four and joined Ivan Monighetti's class at the Basel Music Academy at age 12. He was chosen as an Anne-Sophie Mutter Foundation scholarship holder in 2014 and completed his further studies as a member of the Young Soloist Programme at Germany's Kronberg Academy.
Since then, he has been invited to make debuts with orchestras including the Munich Philharmonic, Accademia Nazionale di Santa Cecilia, ORF Vienna Radio Symphony Orchestra, Rotterdam Philharmonic Orchestra, Cincinnati Symphony Orchestra, Atlanta Symphony Orchestra, and Pittsburgh Symphony Orchestra, among others.
He is the winner of the International Paulo Cello Competition in Helsinki, the Leonard Bernstein Award, and the Credit Suisse Young Artist Award.
Soltani has recently toured with the West-Eastern Divan Orchestra and Daniel Barenboim, Bolshoi Orchestra and Tugan Sokhiev, ORF Vienna Radio Symphony Orchestra and Marin Alsop, Orchestre Philharmonique de la Radio France and Myung-whun Chung, and the Tonhalle Orchestra with Paavo Järvi.
Soltani also served in a multi-year residency with Junge Wilde at Konzerthaus Dortmund from Autumn 2018. In 2017, Soltani signed an exclusive recording contract with Deutsche Grammophon and released his first disc "Home," with works for cello and piano by Schubert, Schumann, and Reza Vali.