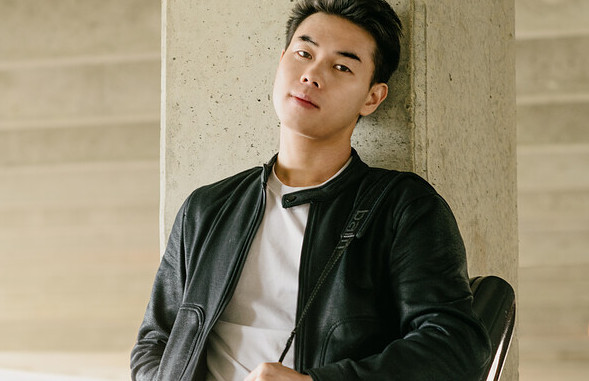 At Juilliard's recent commencement, VC Artist Timothy Chooi received the 2022 Norman Benzaquen Career Advancement Grant.
Along with the Career Advancement Fellowships and Novick Career Advancement Grants, the Benzaquen Career Advancement Grant gives $10,000 to a small group of graduates with an established track record of "artistic merit, leadership, breadth of engagement, innovation, and an entrepreneurial mindset among other key characteristics."
The Juilliard School administers over $300,000 in fellowship and grant awards for graduates who are starting their careers immediately after graduation. These funds will provide a critical jump-start to the graduates' careers, helping with professional development and general living expenses.
Violinist Timothy Chooi also recently graduated from the Kronberg Academy mentored by Christian Tetzlaff.  He will kick off his summer season with the Deutsches Symphonie-Orchester Berlin playing the Sibelius Violin Concerto.
He will then travel to receive his Stradivarius loaned to him by the Nippon Music Foundation. Loaned to Chooi in 2021, he was unable to collect the instrument because of the pandemic until now.
In addition to Germany, engagements take him to Florida and Massachusetts in the US, Canada, Austria, and Switzerland.
A scholarship holder in the Anne-Sophie Mutter Foundation, Chooi is a founding member of The VISION Collective and the recipient of the 2020 Harold W. McGraw Family Foundation's The Robert Sherman Award for Music Education and Community Outreach.
Finishing his studies with Catherine Cho at Juilliard, his mentors include Ida Kavafian, Pamela Frank, Pinchas Zukerman, Christian Tetzlaff, and Patinka Kopec.
His accolades include major prizes at the Michael Hill and Queen Elisabeth International Violin Competitions and the Astral Artists National Auditions. In 2018, he was awarded 1st prize at the Joseph Joachim International Violin Competition, in Hannover, Germany. He was also awarded the coveted "Prix Yves Paternot" Prize at the 2018 Verbier Festival, presented to the "most accomplished young musician."
As of July 1, 2021, the Canadian-American violinist joined the violin faculty at the University of Ottawa.