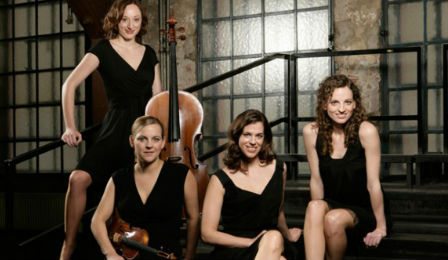 Meet the Salut Salon Quartet – an all-girl piano quartet, featuring violinists Angelika Bachmann and Iris Siegfried, cellist Sonja Lena Schmid and pianist Anne-Monika von Twardowski .
And this is what we're going to call 'Vivaldi Summer ... upside-down, in-side out and backwards'.
This awesome Hamburg-based foursome have amassed upwards of 1,000,000 YouTube views in just over a month.
[video_lightbox_youtube video_id="BKezUd_xw20" width="590" height="385" auto_thumb="1"]Salut Salon Quartet | Competitive Foursome | Vivaldi | 'Summer' from 'The Four Seasons'