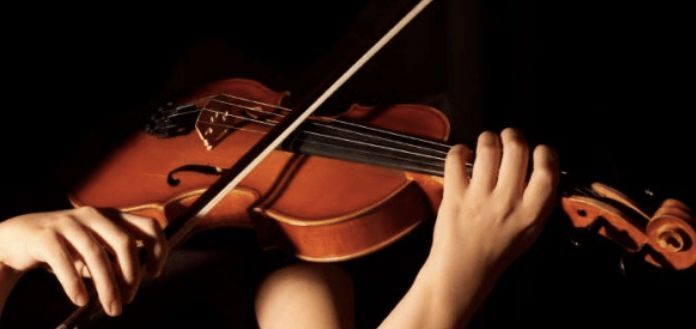 The Violin Channel recently caught up with a number of esteemed international string pedagogues – to get the inside word on the common mistakes students are making with competition and conservatory audition DVDs.
Itzhak Rashkovsky – Professor of Violin at London's Royal College of Music
"Nowadays, gaining admission into any international competition which requires pre-screening is a rigorous competition in its own right.
Therefore, one must ensure that their recording conditions are of the highest quality. That means that you can't cut back on good quality cameras, microphones and other recording equipment.
The obvious solution is to record in a professional recording studio, or in a concert hall.
Having been on these panels, it is so obvious when applicants disadvantage themselves by sending recordings of poor video, or audio quality.
I vividly recall an outstanding violinist who has gone on to win prizes at the most prestigious competitions, including Queen Elisabeth, Tchaikovsky and Sibelius. In one audition which I judged, he failed to pass the pre-screening stage because his camera and microphone were of a poor quality and placed them too far away. This clearly jeopardised the quality of his audition.
Regardless of how talented or accomplished you are, the harder you make it for us to hear your brilliance, the harder it will be for us to admit you into the competition."
Boris Garlitsky – Professor of Violin at the Paris Conservatoire
"I can always tell when an audition tape was thrown together at the very last moment before the deadline.
The audition tape must be as perfect as the commercial one but also as spontaneous and inspired as the concert performance.
Therefore the students should take their time to prepare the tapes carefully."
Dr Robin Wilson – Head of Violin at the Australian National Academy of Music
"Unfortunately, it is likely that humans listen with their eyes too. In fact I read recently that our visual sense uses up to 70% of our brain capacity!
When recording an audition DVD, slick presentation is essential.
The highest possible sound quality and optimum recording level is of course most important.
But also essential is appropriate dress, good lighting (the face of a player should be visible as this aids a sense of personal connection), and a clear picture at an angle that helps the viewer feel included.
In essence, the performance should immediately present you as a young professional, not a student, and speak to your care of the music and the opportunity itself."
Kurt Sassmannshaus – Professor of Violin at the University of Cincinnati College-Conservatory of Music
"You will always be competing with students whose parents spare no expense to produce excellent videos.
Here are some tips how to accomplish that with less money:
For video, use a good camcorder or DSLR camera, not your smart phone.
Make sure you have a clean background that does not distract from your appearance.
Your face should be well-lit, comb and keep long hair away from your face.
For sound: use a separate professional sound recording device with accurate levels.
Most cameras, camcorders, and smartphones have automatic recording levels. When you play louder, the device records less sound, when you play less, the device records more. The result is that all your dynamics end up sounding the same, I call it mezzofortissimo.
Then you need to marry and synchronize the sound and the video in computer software such as i-Movie, Final Cut or Adobe Elements.
Pay a friend if you don't know how to do this - the investment comes back to you in the form of scholarship money."
Grigory Kalinovsky – Professor of Violin at Indiana University Jacobs School of Music
"Presentation is very important!
If at all possible, do a professional recording (especially the audio part), or at least get a good quality digital stereo microphone (you can get one for between $100 and $200 on Amazon – Apogee 96K or Yeti Blue are both excellent choices, with Apogee giving a slightly warmer sound), and record with a professional-grade software, like Adobe Audition - many of them have free trial periods.
Record in a nice space with a warm natural sound and some natural reverb (but not overly resonant) - preferably a space with a lot of wood (floor/walls/fixtures).
A poorly recorded violin sound can be incredibly annoying - harsh and wiry, and can even make you sound more out of tune (if the wrong overtones get emphasized).
When listening to prescreening recordings, no matter how much we try to separate the recording artifacts from the actual playing, the overall impression is greatly affected by poor recording quality.
Also, if a piece is meant to be played with a piano accompaniment, try to record with piano - it is always easier to make a stronger impression with a piano support than playing solo."
Danielle Belen – Associate Professor of Violin at University of Michigan School of Music, Theatre, and Dance
"I want to be able to see someone's face and fingers visibly.  
When the camera is too far away, if the violinist looks like a small little bug in the distance, there is an instant disconnect in the way I listen.
Most student recordings are under-recorded as well (mic too far away).
At all costs, dress up and record in a professional looking space: a recital hall, a nice teaching studio, or even a church can work really well!
I don't want to see your bedroom or a sloppy couch and TV in the background.
I once received a video where the student is in their living room and then yelled at their mom to "press record!" right before they starting playing Bach.  
Oops."
Hans Jørgen Jensen – Professor of Cello at Northwestern University Bienen School of Music
"For me personally I can evaluate a video performance no matter the recording quality, but I care very much that all the works are equally well prepared.
If the solo works are well prepared but the etudes are not, this raises a red flag to me.
Of course, I encourage my students to always record their audition material in a nice hall with professional recording equipment."
Paul Kantor – Professor of Violin at the Rice University Shepherd School of Music and the Royal Conservatory Glenn Gould School
"Common sense and respectfulness rule the day.
Assume that your competition will spare no expenditure of time, resources and effort in creating a world-class performance.
While it may have "only" a subliminal effect, poor sound quality or a sound that is distant or thin will not help your cause!
Inevitably, the decisions made will be highly subjective - in fact, subliminal."
Ida Kavafian – Professor of Violin at the Curtis Institute of Music
"Absolutely no tuning should take place.
Decent appearance and well recorded sound is important, but will not make or break a decision.
Let's face it, a great player is going to get in regardless of how poor their recording is, and a poor player will not no matter how professional, but I do appreciate some care shown in the process."
Lewis Kaplan – Professor of Violin at the Juilliard School
"The sound quality should be good, this can act favorably for the applicant.
I haven't noticed that lighting or camera shots have influenced me or my colleagues.
It's about the music and the talent."
Boris Kuschnir – Professor of Violin at the Vienna University of Music and the Graz University of Music and Performing Arts
"Often the recordings are made in rooms with a very bad acoustics, with bad lightning and unfortunately with a bad sound equipment.
Also here, it's never bad to be well dressed."
Pierre Amoyal – Professor of Violin at the Salzburg Mozarteum University
"Pre screening recordings are very important for competitions, I notice that many good schools like the Mozarteum in Salzburg provide a beautiful surrounding studio and assistance from professionals to make a good recording."
Charles Castleman – Professor of Violin at the University of Miami Frost School of Music
"The audio equipment must project your personal sound in the most flattering way."