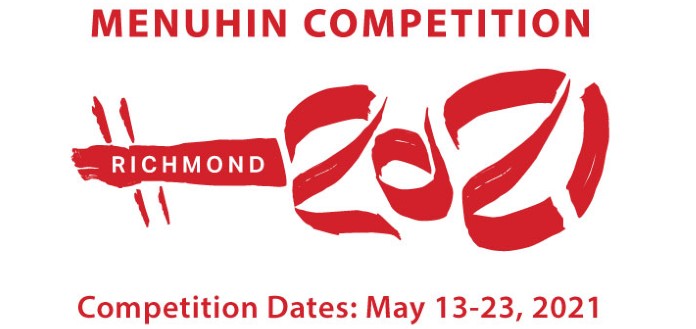 Richmond, VA might seem like an unlikely destination for an internationally renowned violin competition whose previous host cities have included the glamorous cities of London, Beijing and Geneva. But when the Menuhin Competition began looking for a 2020 host city, Richmond was eager to roll out the red carpet for the Competition. To do that, we put together a consortium of co-hosts, including the Richmond Symphony; University of Richmond; VPM, Virginia's home for public media; the City of Richmond; and Virginia Commonwealth University.
And when Richmond was selected as the next destination for the "Olympics of the Violin," a delegation, including Mayor Levar Stoney, flew to Geneva to personally accept the honor.
The Richmond Symphony is a both an excellent and beloved organization, which made it a perfect fit to lead the local consortium bringing the Menuhin Competition to Richmond. The Competition brings together the world's best young violinists and creates a remarkable musical community for them; it focuses on performing and competing as well as learning, fun and friendship. The Menuhin Competition has a collaborative atmosphere that is like no other competition, which we think would make Yehudi Menuhin proud.
Working with our co-hosts and with the Menuhin Competition Trust, we put plans in place that would not only bring the Competition to the City of Richmond, but also bring the flavor and people of Richmond – and America more broadly – to the participants. We had lined up a wonderful roster of artists-in-residence who were set to perform at iconic venues and well-loved landmarks throughout the city. These artists are widely recognized for their contributions to American music and for embracing a variety of musical traditions and defying categorization: Regina Carter, Mark O'Connor and the Sphinx Virtuosi, among others.
But in March, as we all know, everything changed – in ways we never could have imagined. The spread of COVID-19 in the U.S. and around the world forced us to cancel the Competition planned for May and make a series of enormously difficult decisions. The first was a decision to do everything we could to reschedule the entire Competition, essentially intact, to 2021. We knew it was ambitious and involved weeks of reaching out to dozens of different parties, but when we talked with our co-hosts, partners, performers and participants, the response was virtually unanimous: Yes, we're in for 2021.
Regardless of the course of the pandemic in the next seven months, we are determined to give the talented young musicians who earned a spot in this prestigious competition a chance to experience the spirit of Menuhin and the spirit of Richmond. But if we thought that planning for an international event was complicated in 2020, it is undeniably more complicated in 2021, when the future is uncertain, and conditions are unpredictable. More than anything else, we know that we need to be nimble and creative in moving forward during this unprecedented time. Stay tuned!
- Menuhin Competition Richmond 2021 Team