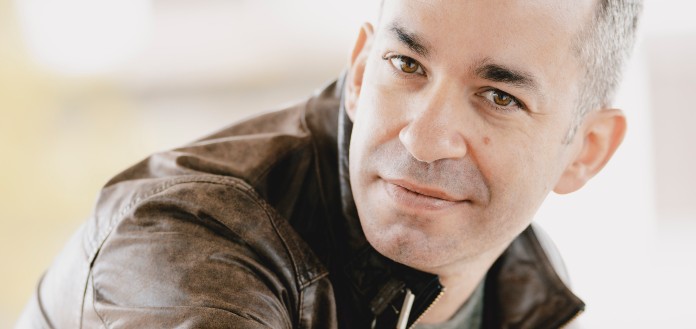 The Violin Channel recently caught up with Inon Barnatan - Music Director of La Jolla Music Society SummerFest, in San Diego, California.
Can you tell us about the La Jolla Music Society SummerFest - when was it founded? What would you say is the festival's core principles?
"La Jolla Music Society, founded over 50 years ago, is one of the most important presenting organizations in the country. In 1986 they held their first summer festival, SummerFest. For the next 32 years SummerFest was held mostly at the La Jolla Museum of Contemporary Art, with original music director Heiichiro Ohyama followed by David Finckel and Wu Han, and then by Cho-Liang Lin. I took over as music director in 2019,  which was also the first festival at The Conrad, the brand new performing arts center which was built by La Jolla Music Society and has one of the finest sounding halls in America. 
The La Jolla Music Society and SummerFest share the same mission- bring the very best of the arts from around the world to San Diego and La Jolla, and act as a cultural and educational hub for the community"
How does La Jolla differ to other summer festivals?
"La Jolla is one of the most beautiful places in the country, with stunning beaches and seals lazing about on dramatic seaside cliffs, and it is blessed with one of the best climates you could wish for. La Jolla Music Society has incredible facilities and a rich history with some of the most renowned musicians and composers in the world having been to, and written pieces for, SummerFest.
Every festival is first-and-foremost a family, but the staff, supporters, volunteers, audiences, and hosts who take in the musicians make SummerFest one of the warmest and most welcoming places a musician could wish for. It's a large and ambitious festival with the heart of a small and personal festival. That's why I kept coming back as a player and why I love coming back as Music Director"
What measures have you put in place this year to adapt to the current COVID situation?
"The first and most obvious measure put into place was reimagining the festival- I programmed a completely new set of concerts. Instead of the original 18 concerts and more than 80 performers that were originally planned, I limited the number of concerts to six and the musicians to seven so that the players can get tested upon arrival in La Jolla and form a "pod" together.
I chose some of my favorite pieces of all times and grouped them so that the concerts are no more than an hour long, without intermission. The second measure was doing away with a live audience, despite hoping for a long time that we might be able to have one. Luckily we have an incredible tech setup which allows us to stream the concerts in the highest quality.
The artists and staff will have their temperature checked at entry, and everyone involved will wear masks and social distance when not performing or rehearsing"
You are streaming concerts for the first time this year. What challenges did you have to overcome?
"Since The Baker-Baum Concert Hall is so new and advanced, we are lucky that the infrastructure was already in place for the streaming. We did invest in enhancing those capabilities - running multiple streaming tests and engaging some of the best professionals in the business to make sure they sound and look incredible.
Filmmaker Tristan Cook will direct the streams alongside a team with more than 40 years of experience. I firmly believe that music has value, therefore we are charging a small amount for streaming tickets, but in return it is our responsibility to provide unimpeachable quality"
What are you most looking forward to at this year's festival?
"I am always excited at the prospect of playing great music with some of the acclaimed musicians alive, but this year the idea of getting together after so many months of isolation and playing live music again is electrifying. It means so much more than it ever did to us musicians, and it does for the listeners too"
With the festival being online this year, what initiatives have you put in place to maintain La Jolla Music Society's core qualities and audience experience?
"Besides making sure the quality of the streams is the highest possible, I also wanted to create a festival feeling and engage the community. With that in mind, we are planning a select number of events online to provide context and enrich the experience, such as streamed rehearsals, panel discussions, and video program notes.
Most of all, the quality will come from the music-making. I mean, James Ehnes, Tessa Lark, Yura Lee, Alisa Weilerstein, Clive Greensmith, Michael Thurber: this is an absolutely all-star dream team!"
If we want to tune in and watch this year's SummerFest, how can we do so?
"You can get all the info and purchase virtual seats at LJMS.ORG. You can also find  information on all of our Education and Community Programming events which are free and open to the public"