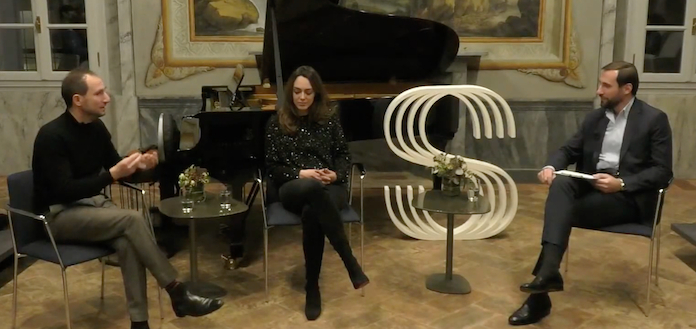 We're coming to you this week from the Stauffer Center for Strings in Cremona, Italy, for a career and project conversation with French violist and faculty member Antoine Tamestit and Spanish double bassist Uxía Martínez Botana.
The Stauffer Center for Strings aims to not only focus on enhancing a player's performance, but also give its musicians a much broader perspective on what classical music is and what it can do.
"Like all industries, music, and especially classical music, needs to adapt with the times in order to stay culturally relevant and to ensure that careers are sustainable," Stauffer Center for Strings Director, and today's stream host Director-General Paolo Petrocelli told The Violin Channel.
The Stauffer Foundation and original Academy were founded in 1970 by Swiss philanthropist Walter Stauffer, with the core mission of providing one of the world's best training programs for string musicians, traditional violin-making, and musicology — which has stayed steadfast today.