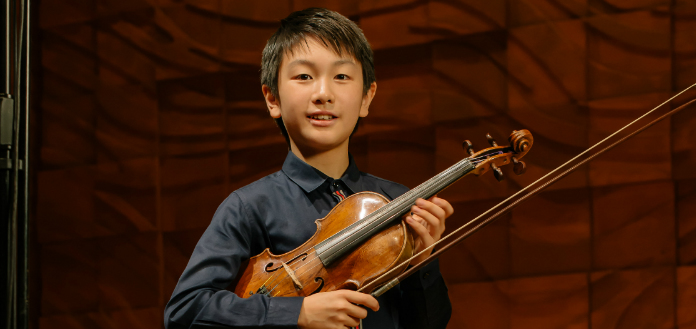 A current student of Robin Wilson at the Australian National Academy of Music, in Melbourne, Australia, Christian Li was awarded joint-1st prize in the junior division at the 2018 Menuhin Competition, in Geneva.
In March of this year, he was signed to Decca Classics, making him the youngest musician ever to record on the label.
Christian will be represented at IMG's London office by managers, Naomi Ives and Agnieszka Mikus.
VC RISING STAR CHRISITAN LI & TIMOTHY YOUNG | BAZZINI | LA RONDE DES LUTINS | 11 YEARS OLD