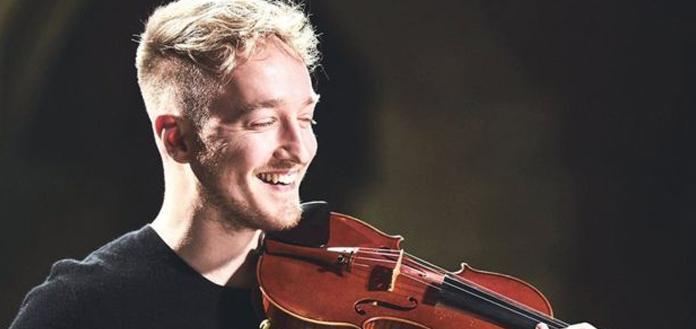 It has been announced this week that British violinist Daniel Pioro will join the management roster of Askonas Holt, in London - for worldwide general management.
A strong advocate for new and experimental music, Daniel recently gave the world premiere performance of contemporary composer Jonny Greenwood's new violin concerto 'Horror Vacui' at the 2019 BBC Proms Festival, in London.
DANIEL PIORO | JOHNNY GREENWOOD VIOLIN CONCERTO 'HORRO VACUI' FOR SOLO VIOLIN AND 68 SOLO STRINGS | HUGH BRUNT & NATIONAL ORCHESTRA OF WALES & THE PROMS YOUTH ENSEMBLE | 2019 PROMS FESTIVAL
His recent solo engagements include performances with the BBC Philharmonic Orchestra, BBC National Orchestra of Wales, Orchestra of St John's Smith Square and the London Contemporary Orchestra -and he recently released his debut album 'Dust' for Solo Violin and Electronics on the Bedroom Community label.
Daniel will be represented at Askonas Holt by Terry Shew.