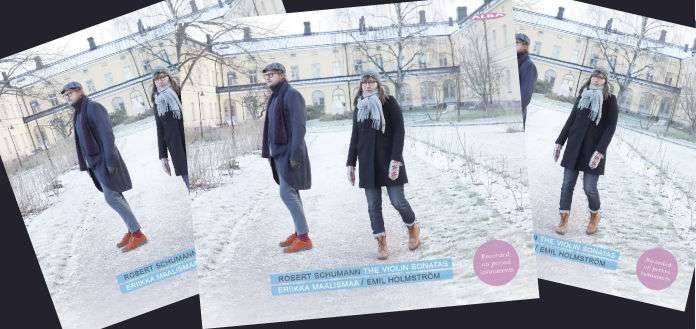 Alba Records has announced the release of Finnish violinist Eriikka Maalismaa's new album: 'Schumann: The Violin Sonatas'.
Recorded with pianist Emil Holmström on period instruments, the disc features Robert Schumann's Violin Sonata No. 2 in D minor, No. 1 in A Minor - and the No. 3 in A Minor.
''Together with my pianist Emil Holmström, we've had a project of playing 19th and early 20th century music on plain gut strings and period pianos for years ..." Eriikka has told The Violin Channel.
"The Schumann Sonatas were still an untouched territory for us until about two years ago when we started this project ... I'm so happy we had the chance to thoroughly study this music - I know it has made us better musicians and maybe even better human beings ...'' the former Helsinki Philharmonic Assistant Concertmaster has said.
''I hope people will appreciate not only the interpretations but the sound of the album ... plain guts with the beautiful Erard piano ... for us the set-up certainly brought joy and inspiration!''