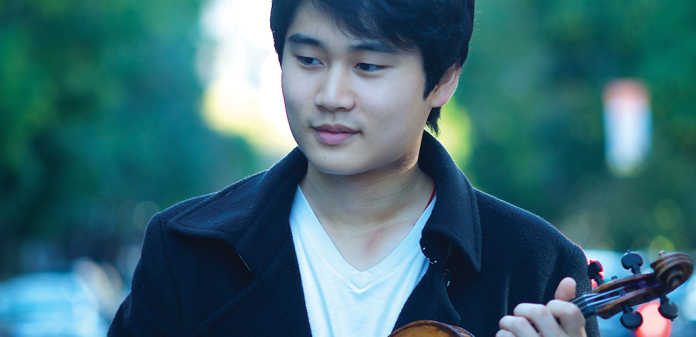 Yang studied with Miriam Fried at the New England Conservatory and is currently pursuing a master's degree under Antje Weithaas at the Hochschule für Musik "Hanns Eisler" in Berlin.
He is a former major prize winner at the Munetsugu Angel, Joseph Joachim, Tchaikovsky, Menuhin, and Kloster Schontal International Violin Competitions — and was awarded a highly acclaimed first prize at the 2015 Paganini International Violin Competition.
Yang plays on the c. 1718 "Bostonian" Stradivarius, loaned to him from a private donor.
VC YOUNG ARTIST INMO YANG | PAGANINI VIOLIN CONCERTO NO. 1 IN D MAJOR | RONALD FELDMAN & NEW ENGLAND CONSERVATORY PHILHARMONIA | 2015