Violinist Kathleen Winkler on How Competitions Can Shape Your Life and Career
Kathleen Winkler discusses how winning the inaugural 1980 Carl Nielsen International Violin Competition in Denmark help shaped her professional career
Competitions can skyrocket the career of a number of talented and prodigious musicians overnight. While there is often pressure and stress involved when competing, the rewards can outweigh the challenges. Overall, artists have differing views on whether competitions are necessary for a successful career.
Rice University's Shepherd School of Music violin pedagogue, Kathleen Winkler shares her expert advice on the topic.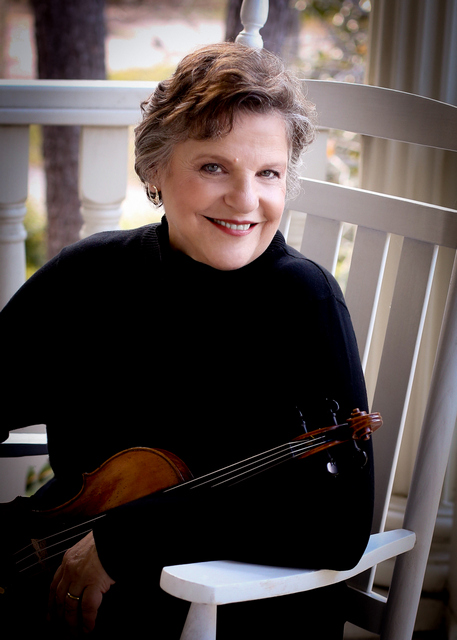 Violinist Kathleen Winkler Talks About How Competitions can Change Your Life and Career
My dream had always been to be a concertmaster or to play in a string quartet. In fact, my first job out of college was doing both – serving as concertmaster for a major metropolitan orchestra as well as playing in the orchestra's resident string quartet. But by age 27, through a series of naive missteps, I found myself instead working for a small (1400 student) private university music department where I taught mostly non-music majors courses like music theory and history, ear training, and chamber music (although there were not enough interested students to form even one meaningful ensemble), as well as being asked to create a university/community orchestra which I was then expected to conduct. For this I received $14,000 a year - before taxes - which even back then was a pittance.
Each day, hours were spent navigating these seemingly insurmountable responsibilities. I struggled as I had never taught classroom subjects before. Time on my instrument was drifting out of reach and eventually, I could feel my role as a violinist evaporating. A dear friend at the time, familiar with my dire state of affairs, suggested that I enter a competition to jump start my playing. Although I had entered two or three regional competitions as a graduate student, I had never been drawn to that circuit and, in fact, had never participated in a major solo violin competition. Seeing no other immediate option to improve my lot, I settled on entering my friend's suggestion of the Carl Nielsen International Violin Competition, held in Odense, Denmark.
Participating in my first international violin competition at age 29 was entirely about reconnecting to my love of playing the violin; winning was not my preoccupation. Using the opportunity to reclaim my creative spirit, which had been slowly withering away under the effects of countless hours spent correcting four part harmony exercises, was my projected goal.
Even being at the very top end of the competition's age limit and knowing that I would be up against violinists close to half my age didn't deter me from my deep yearning to reconnect to what I had always believed would be my lifelong partner. I did not fit the profile of the typical competitor in either age or mind set.
And that is my point in sharing this story – that competitions can be used for a variety of purposes and defined by how one choses to inwardly package them. While competition formats may vary, we cannot modify their basic nature. What can be refashioned is how we choose to both approach and utilize the experience.
Winning the Carl Nielsen International Violin Competition was the game changer in my career. I truly believe that having that accomplishment on my resume set me on a entirely new, and deeply appreciated, track, allowing doors to crack open wide enough so that I could get a renewed foothold in the profession. If I try to retrace my steps from then to now, it would still carve a circuitous path; my learning curve was very steep and quite honestly, even under the best of circumstances, the road to success is rarely a straight trajectory. However, having learned from the mistakes of my past, armed with the accomplishment of winning a competition, and, most importantly, feeling musically alive in my heart once again, I embarked on redefining myself as both a musician and as a person - at age 30. For that I thank Carl Nielsen.
–Kathleen
Do you have an idea for a blog or news tip? Simply email: [email protected]
The artistry of Kathleen Winkler has earned her the plaudits of critics and audiences alike worldwide since her solo debut at the age of seventeen with the Philadelphia Orchestra. She has been heard with such orchestras as the Detroit Symphony (with which she has toured on many occasions), the Pittsburgh Symphony, the Danish Radio Orchestra, the Odense Byorkester, the Polish Slaska Philharmonic, the Grand Rapids Symphony, the Savannah Symphony, and the Phoenix Symphony, to name a few. She has toured throughout the U.S. and Canada as well as having performed in Sweden, Poland, Germany, Spain, and the Canary Islands.