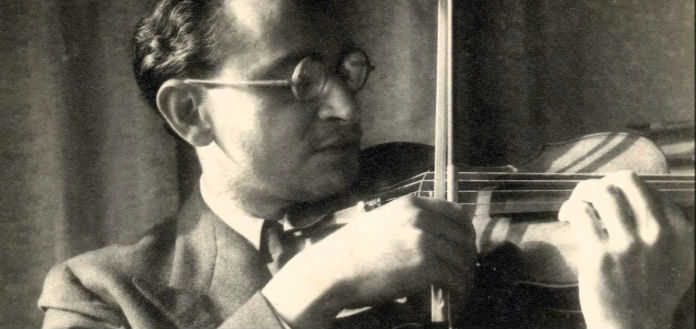 Austrian-born violinist and pedagogue Max Rostal died at age 86.
He served distinguished teaching positions on faculty at the Berlin University of Music, Guildhall School of Music, Cologne University of Music, and the Bern Conservatory.
Rostal premiered a number of important works, including Alan Bush's Violin Concerto and Benjamin Frankel's first Solo Sonata.
He played on a Guarneri del Gesu that is now owned by the Stradivari Society.
MAX ROSTAL | BEETHOVEN | ROMANCE IN F MAJOR | WALTER GOEHR & WINTERTHUR SYMPHONY ORCHESTRA | 1953