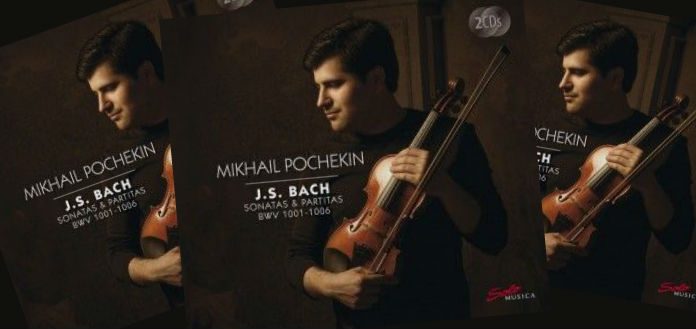 Solo Musica Records has announced the release of Russian-born violinist Mikhail Pochekin new album: 'J.S. Bach Sonatas & Partitas'.
The disc features the 6 Solo Violin Sonatas & Partitas of Johann Sebastian Bach.
"Even in my childhood, I was absolutely in love with Bach's music ... and I always dreamt that one day when I grow up that I will be able to make my own recording of these monumental violin sonatas and partitas ..." Mikhail has told The Violin Channel.
"Many years have passed since then, but I have been slowly moving towards this goal ..." he has said.
"Our understanding of Bach's music grows slowly with us over time - and that's what makes it feel so deep."