Tarisio Trust Sun-Law Vuillaume Instrument Fellowship Recipient Announced
The Tarisio Trust has announced violinist Miki-Sophia Cloud as the recipient of the 2018 'Tarisio Trust: Eric Sun – Karen Law Vuillaume Fellowship'
The Tarisio Trust has today announced New York-based violinist Miki-Sophia Cloud as the recipient of the 2018 Tarisio Trust: Eric Sun – Karen Law Vuillaume Fellowship.
A graduate of Harvard College, the Vienna Academy of Music and the Yale School of Music and a current doctoral candidate at the New England Conservatory, Miki-Sophia will receive the two-year use of the 'Sun' Vuillaume violin.
The instrument was purchased from Tarisio by the then 33 year old engineer and violinist, Eric Sun in 2016 – before tragically passing away from unexpected terminal brain cancer in November of last year.
It was Eric, and his wife Karen Law's vision, for the fine violin to be used by young musicians as a means to bring communities together through the performing arts and to leave a community legacy.
Since 2009, Miki-Sophia has been a core member of the self-conducted chamber orchestra, A Far Cry, performed as a member of the New York-based Solera String Quartet - and served on the teaching faculty of Dartmouth College.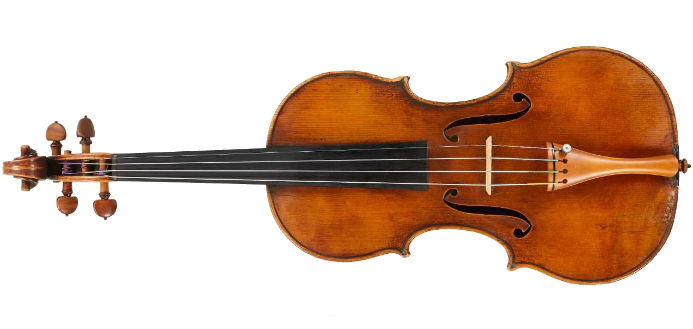 "To have the inaugural fellowship go to someone with such unwavering dedication to building community through music is truly an honor to Eric's memory ..." Karen Law has said.
"Miki's deep-seated desire to invite others into an experience with music is reflected clearly in her humility and sense of gratitude, and I look forward to seeing her impact through this fellowship," she has said.
"We are delighted to have received such an enthusiastic response to the inaugural Sun-Law Vuillaume Fellowship and are inspired by the level of entrepreneurship and humanity demonstrated by the applicants ..." Director & Head of Sales, Carlos Tome has said.
"It is heartening to see how many musicians are actively thinking about ways to use their talents for social change and justice," he has said.
"I hope to bring that same spirit of courage, generosity and vulnerability to each day I spend with this precious instrument ... sharing its luminous sound with my colleagues, students and audiences near and far," Miki-Sophia has said.
The inaugural fellowship jury comprised: composer John Adams and The Knights' Artistic Directors Eric and Colin Jacobsen.