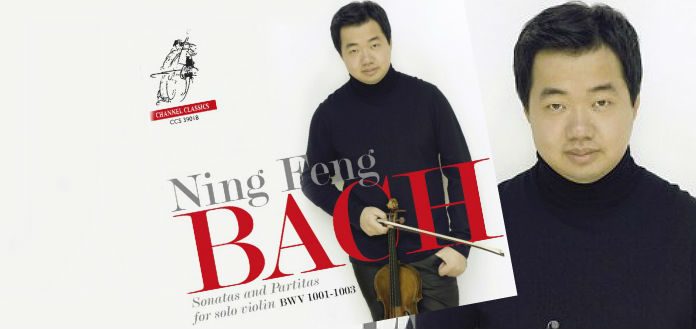 Channel Classics has announced the release of Chinese violin virtuoso Ning Feng's new album: Bach: Sonatas & Partitas.
The disc features all six J.S. Bach Sonatas and Partitas for solo violin BWV 1001-1006.
"When I perform Bach's magnificent solo works, I am always 100% completely driven by the music … never do I feel a need to do anything deliberately … for me, solo Bach is the most natural music of all …" Feng has told The Violin Channel.
"When I perform these sonatas and partitas, my goal is not to show listeners what I want to say about them … but to facilitate what Bach wanted …" he has said.
"We are merely Bach's servants delivering his musical message."
Track previews available now on Amazon and iTunes: