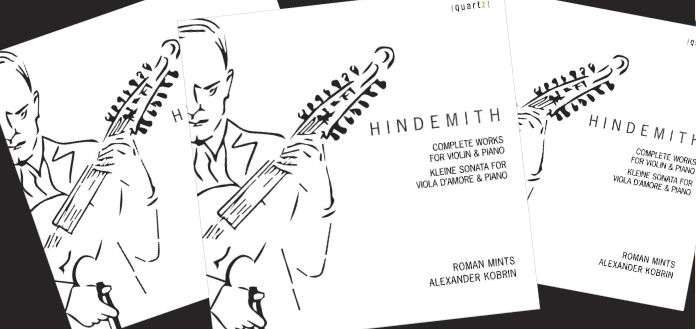 Quartz Records has announced the release of Russian violinist Roman Mints' new album: Hindemith: Complete Works for Violin and Piano.
Recorded with pianist Alexander Kobrin, the disc features Paul Hindemith's Violin Sonata No. 1 in E-Flat, Violin Sonata No. 2 in D, Sonata for Viola d'amore Op. 25 No. 2, Sonata for Violin & Piano in E Major, Trauermusik and Meditation - and Sonata for Violin & Piano in C Major.
ROMAN MINTS & ALEXANDER KOBRIN | HIDEMITH VIOLIN SONATA NO. 2 IN D
''My inspiration for this disc goes back to my childhood when I first sightread the Sonata in D ... ever since then I was captivated by this music and gradually learned all the Sonatas as well as Viola d'amore Sonata ...'' Roman has told The Violin Channel.
''I hope the listeners will see Hindemith the way I see him after recording this project ...  listening to the final cut, I realized we had drawn the portrait of a man whose wildness hid a tender side, whose severity concealed humour ... and behind whose crustiness there lay a capacity for ecstasy," he has said.