Violist Breaks Guinness World Record For Longest Tenure With An Orchestra
Anne Miller has played with the UK's Redhill Sinfonia for over seven decades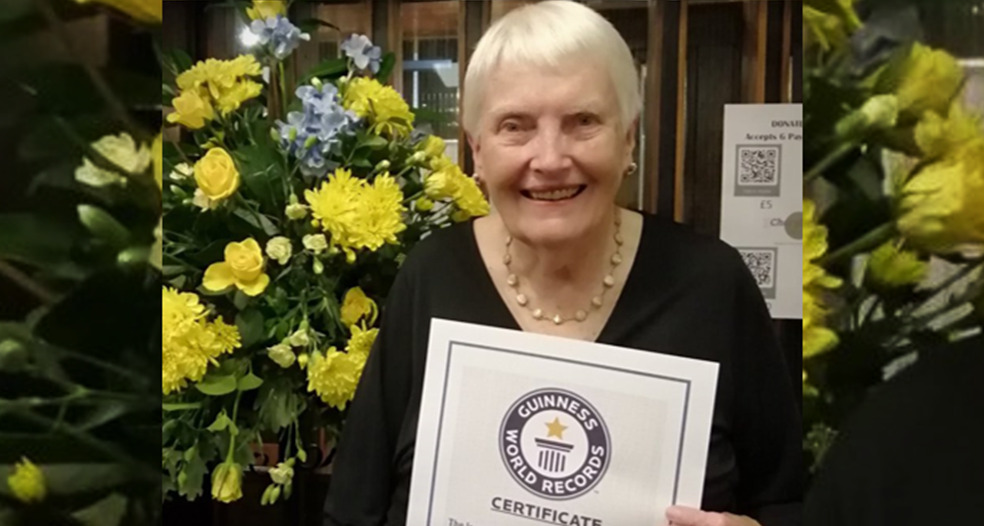 As of 2022, the Guinness World Record (GWR) holder for the longest career as a member of the same orchestra is UK violist Anne Miller, who has played with the UK's Redhill Sinfonia for 71 years and 194 days.
Highlights of Miller's extensive career include performing with top soloists, such as Alfredo Campoli, Jack Brymer, Gervase de Peyer, Leon Goossens, and Frederick Grinke, according to GWR.
"We were just so proud of our Anne Miller with her Guinness World Record for playing in the same orchestra," the Redhill Sinfonia posted on Facebook. "A core member of the viola section, she was with us on Saturday for our November concert [and was] congratulated in the intervals with Councillor Frank Kelly, Mayor of the Borough of Reigate and Banstead. Well done Anne!!"
One of the UK's oldest amateur orchestras, the Redhill Sinfonia was founded in 1891 as the "Redhill Society of Instrumentalists." It has been associated with Ralph Vaughan Williams and Gordon Jacob, who were presidents of the orchestra in 1946 and 1958 respectively. Currently, the ensemble comprises almost 60 amateur and professional musicians.