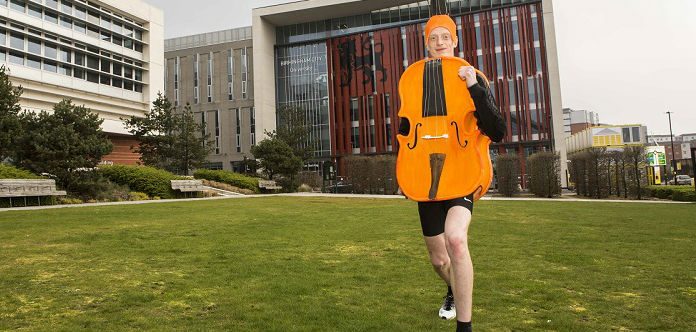 A viola student in the United Kingdom has this week entered the Guinness Book of World Records for running the fastest half marathon in history - whilst dressed as a musical instrument.
Alistair Rutheford, a student at the Birmingham Conservatore, completed the 13.1 mile feat in 1 hour, 19 minutes and 32 seconds - more than seven minutes faster than Rakshith Shetty, from India, who set the previous record in 2015 whilst dressed as a guitar.
Alistair has indicated all fund raised by the world record attempt will be donated to ARCO - a charity program in which Birmingham Conservatoire students and alumni give weekly instrumental Skype lessons to South African string students.