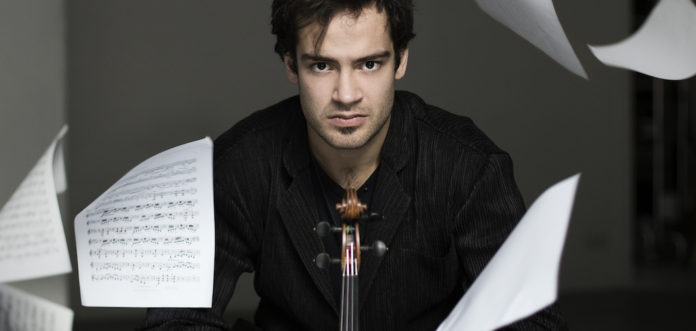 Belgian violinist, VC Young Artist Marc Bouchkov performing his own original new work 'Fantasie' for Solo Violin.
Inspired by the works of Belgian composer Eugène Ysaÿe and two Ukrainian folk songs, the 9 minute virtuosic work was premiered in Kiev in 2013 - and has been included on the 26 year old former Montreal International Violin Competition 1st prize winner's newly-released Ysaÿe-homage album 'Harmonia Nova #2'.
"It took me a really long time to record my own pieces …  as these were works I composed during a very emotional time in my life," Marc has told The Violin Channel.
"I think I was scared for people to see the real inner-me … but I think in the end they have allowed the audience to get a pretty honest understanding of who I am," he has said.
VC YOUNG ARTIST MARC BOUCHKOV | 'FANTASIE' FOR SOLO VIOLIN | 2013