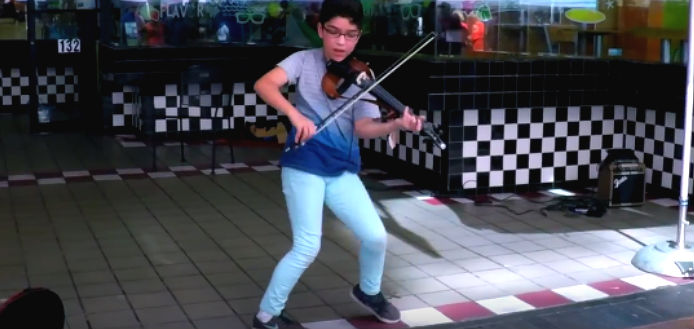 Meet Joshua Emara .... the dancing violinist ....
Inspired by Lindsey Stirling and Madonna, 13 year old Joshua performs every Sunday in the Boise Street Mall in Idaho.
"It's never been for the money ... " he has said "... I perform to bring joy, happiness and excitement to people."
His next goal is to go to Las Vegas later this year and audition for "America's Got Talent".
JOSHUA EMARA | THE DANCING VIOLINIST | IDAHOEDNEWS.ORG