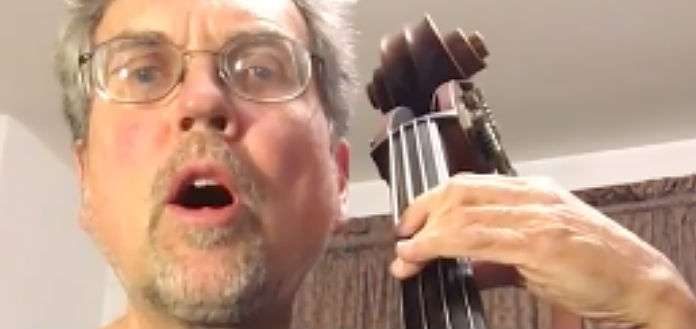 Meet Baltimore Symphony bassist Jonathan Jensen … and his own unique double bass version of Ravel's Bolero …. with added lyrics …
"Though I've probably played Ravel's Bolero at least 100 times, I've only just now thought to write lyrics to it ..." the bassist has said.
"This ...  is the piece that has the most boring part … ever written for the bass …. you play a C and then a G … and then a C and then another G …. on and on for pa .... ges …."
In just 6 days Jonathan's hilarious ditty has received of 500,000 views.