7 Finalists Announced at Wieniawski Comp – Including 2 VC Young Artists
The 7 Finalists have been announced at the 2016 Wieniawski International Violin Competition - including VC Young Artists Richard Lin and Bomsori Kim
The 7 candidates progressing to the Final round of the 2016 Wieniawski International Violin Competition, in Poznań, Poland, have just minutes ago been announced – including VC Young Artists Richard Lin and Bomsori Kim.
The 2016 Finalists are:
VC Young Artist Richard Lin (25, Taiwan/USA)
VC Young Artist Bomsori Kim (26, South Korea)

Ryosuke Suho (21, Japan)

Veriko Tchumburidze (20, Georgia/Turkey)

Luke Hsu (26, USA)

Maria Włoszczowska (25, Poland)

Seiji Okamoto (22, Japan)
For the Final stage of the competition, each candidate will present Wieniawski Violin Concerto No. 1 or No. 2 - plus a major concerto of the candidates choice.
Open to violinists of any nationality, born between 1986 and 2000, the 1st prize winner will receive €30,000 (US $33,000).
Full playbacks of all rounds, available at: http://bit.ly/2dZsGHm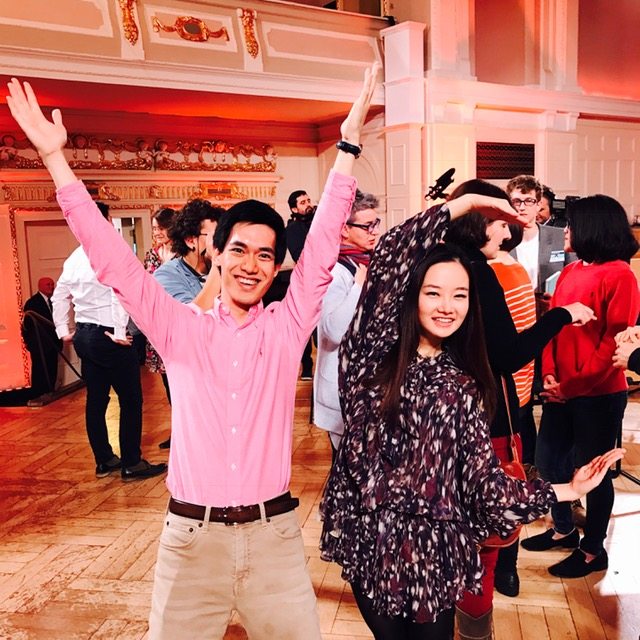 2016 Wieniawski International Violin Competition Finalists, VC Young Artists Richard Lin & Bomsori Kim
This year's jury, comprises: Krzysztof Penderecki (Honorary Chairman), Maxim Vengerov (Chair), Vera Tsu Wei-Ling, Mayumi Seiler, Marios Papadopoulos, Konstanty Andrzej Kulka, Robert Kabara, Ilya Gringolts, Bartosz Bryla, Zakhar Bron, Alena Baeva, Kyoko Takezawa, Dong-Suk Kang, Akiko Tatsumi and Peter Zazofsky.
Previous prize winners include luminaries Ginette Neveu, David Oistrakh, Henry Temianka, Boris Goldstein, Ida Haendel, and Igor Oistrakh.
The Violin Channel, as this year's official competition media partner will be providing live rolling coverage direct backstage from all venues. You won't miss a beat.