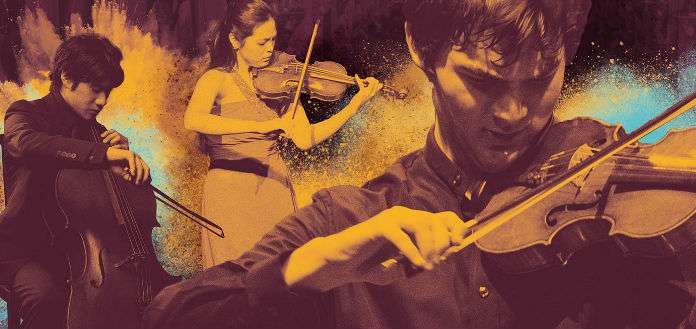 The 12 Semi-Final candidates have today been announced for the 2019 7th Windsor Festival International String Competition – to be held in Windsor, England from the 26th to the 29th of March, 2019.
The 2019 Semi-Finalists are:
23 year old violinist, Julia Hwang from Britain/South Korea
21 year old violinist, Anna Do Gyung Im from South Korea
25 year old violinist, Gyehee Kim from South Korea
24 year old violinist, Mathilde Milwidsky from Britain
23 year old violinist, Strauss Shi from the United States
24 year old violinist, Alan Snow from Mexico/United States
24 year old violinist, Cristian Grajner de Sa from Britain
25 year old cellist, Jamal Aliyev from Turkey
25 year old cellist, Christoph Croisé from Switzerland
26 year old cellist, Anastasia Feruleva from the Netherland
25 year old cellist, Alexander Hersh from the United States
22 year old cellist, Jonathan Swensen from Denmark
Open to international violinists, violists and cellists aged 16-20, the 1st prize winner will receive £5,000, a fine contemporary bow, a CD recording on the Champs Hill Records label -  and a number of important international performance opportunities.
The 2019 jury will comprise: Pierre Amoyal, Wolfram Christ, David Strange, Martin Denny, Alexander van Ingen and Hellen Sprott.
Previous 1st prize winners include: VC Young Artist Nathan Meltzer.