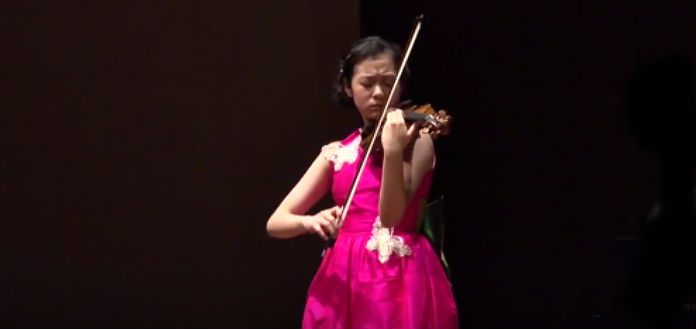 13 year old VC Rising Star Yesong Sophie Lee performing Wieniawski's 'Fantasie Brillante on Themes from Faust, Op. 20' with collaborative pianist Hiro David.
Recorded live on June 11th, 2017 - at the Illsley Ball Nordstrom Recital Hall in Seattle.
Sophie was this week invited to make her professional debut performing the Bach Double Concerto – with superstar violinist Joshua Bell and the Richmond Symphony on September 14th.
VC RISING STAR YESONG SOPHIE LEE & HIRO DAVID | WIENIAWSKI | FANTASIE BRILLANTE ON THEMES FROM FAUST, OP. 20 | 2017 | 13 YEARS OLD