Young Concert Artists Presents the YCA Career Catalyst Series
In partnership with the Groupmuse Foundation, Young Concert Artists launched a nine-part series designed to distill the many services they provide to their roster of artists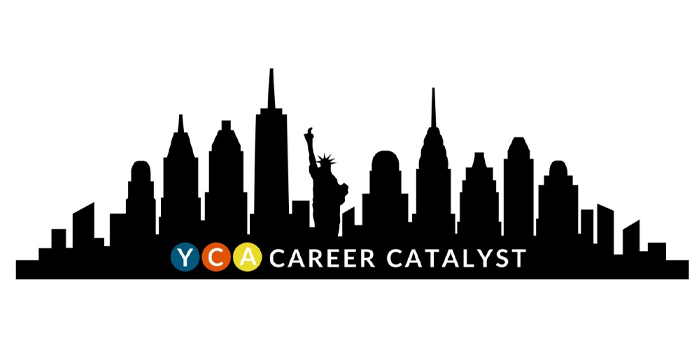 Presented virtually on Tuesday nights, the YCA Career Catalyst initiative brings in great speakers to address critical issues of today's working musician.
Viewers can register through Groupmuse, with tickets at $5 per session or $25 for all nine sessions. Scholarships are available for any artist needing financial assistance. All discussions will remain available to view on demand for registered participants until 3 weeks after the last session.
Guest speakers include industry professionals such as Unison Media founder Andrew Ousley, Dana Fonteneau of The WholeHearted Musician, and CEO of the Skillman Group and Principal Clarinetist of the Albany Symphony Wei Wang.
"YCA is excited to empower young musicians as they build exciting careers that will break down barriers, build new audiences, and redefine how the artist shares their music," YCA President Dan Kellogg said. "The YCA Career Catalyst series is filled with great voices who will speak to critical topics that are important for career building. We are pleased to reach beyond the artists on our roster to support the many young artists who will write the future of classical music."
Founded in 1961 by Susan Wadsworth, Young Concert Artists has presented nearly 300 artist debut concerts and has commissioned more than 30 compositions from YCA composers.
Each year, Young Concert Artists chooses a new group of young musicians to add to its roster after a rigorous audition process. Chosen artists get to debut in both New York City and Washington, D.C. followed by at least three years of career management.
Find the upcoming YCA Career Catalyst schedule below:
March 30, 2021 at 7:00pm EST
Video Recording at Home: A DIY Guide to Producing Your Own Content with Wei Wang
April 6, 2021 at 7:00pm EST
Changing the Narrative - Moving the Inclusion Needle with Weston Sprott
April 13, 2021 at 7:00pm EST
Tell Your Own Story! Self Promotion with Beth Stewart
April 20, 2021 at 7:00pm EST
Money and the Working Musician with Daneil Kellogg
April 27, 2021 at 7:00pm EST
Put Your Career in Place by Starting With an Artist Statement with David Srebnik
May 4, 2021 at 7:00pm EST
New Online Opportunities for Freelance Musicians with Drew Forde
May 11, 2021 at 7:00pm EST
Streaming Rights and Licenses for Musicians with Brian Taylor Goldstein