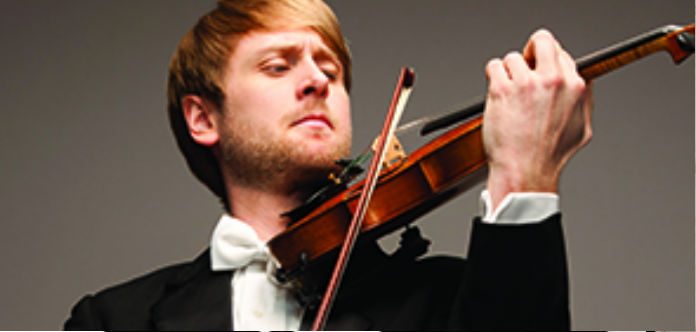 It has just been announced this week that American violinist Zachary De Pue will step down from his role as Concertmaster of the Indianapolis Symphony Orchestra - effective immediately.
"It's been an extraordinary honour to be part of the Indianapolis Symphony Orchestra ... I am grateful to have shared the musical experience with countless audiences who appreciate how transformative music can be and how it enriches and enhances our lives ..." Zach has said.
"I'm looking forward to seeing where new journeys take me," the 38-year-old has said.
"Zach's musical talent has been well known by fans near and far ... we wish him the very best," Indianapolis Symphony Orchestra CEO James Johnson has said.
A graduate of the Curtis Institute of Music, Zach has served the leadership role since 2007 - and has in recent seasons also held the position of Assistant Artistic Director to the ensemble's Music Director, Krzysztof Urbański.
He was also a founding member of the genre-crossing trio Time for Three.
No reason has been given for the decision, at this stage.