Bravo!Vail Festival Host Sold-Out Concert Despite COVID-19 Precautions
Pianist Daniil Trifonov and the New York Philharmonic performed works by Beethoven and Mozart to a sold-out audience at the Gerald R. Ford Amphitheater on July 21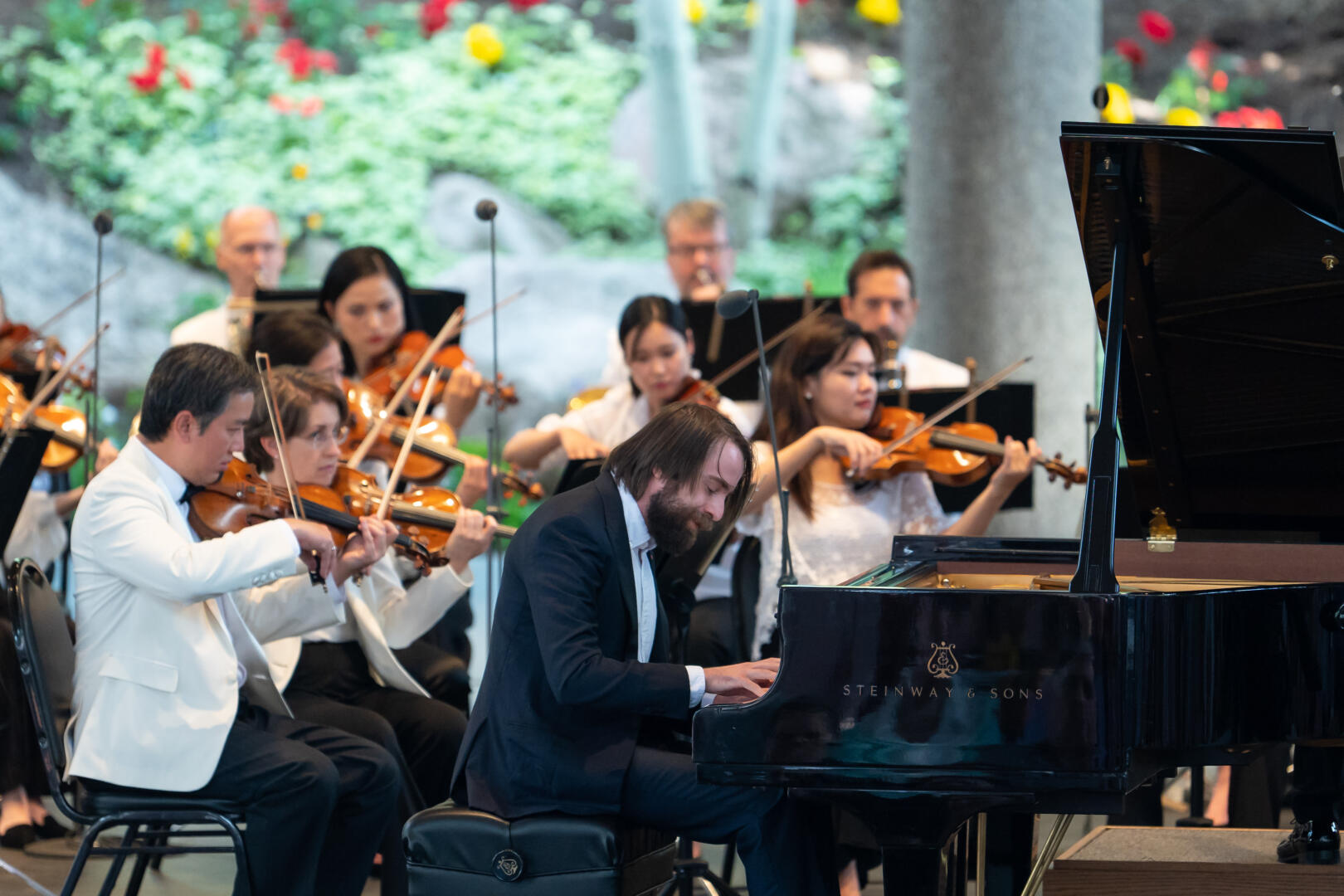 Daniil Trifonov performs with the New York Philharmonic
The Bravo!Vail Music Festival, which is held each summer against the backdrop of the Rocky Mountains, ran at almost full capacity this year despite the challenges posed by COVID-19. The Violin Channel caught up with the festival's Executive Director, Caitlin Murray, to find out how they made it work.
Murray ascribes the festival's success to their "superb team of innovative and nimble individuals."
The festival's creative response to COVID-19 restrictions began last summer when they presented a mobile performance stage called the Music Box.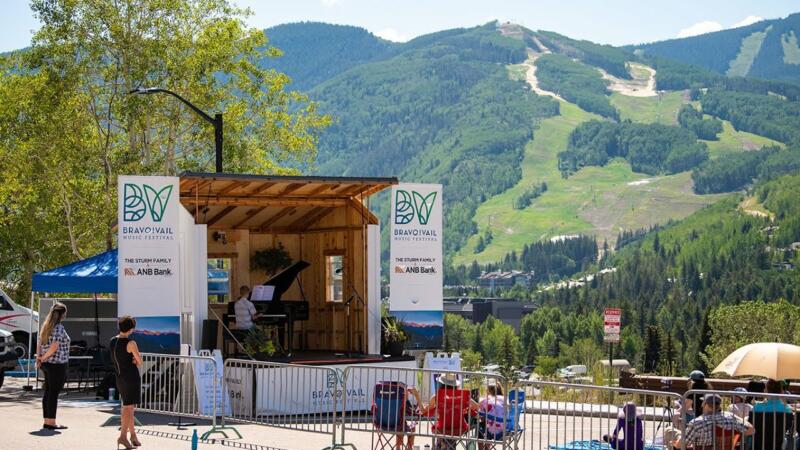 However, audiences and players alike were raring to get back to large-scale live performances, and this year the festival felt they could present such concerts safely.
One of the best ways to ensure safety was to stage outdoor concerts in an amphitheater, says Murray. The local community's high vaccination rates also made the return to live concerts easier.
"We were in close contact with local public health officials and our orchestral partners throughout the planning process to establish protocols that everyone felt comfortable with," Murray said. "Additionally, we offered several livestream orchestral concerts for those who preferred to stay home, so we could reach patrons in whatever manner they were most at ease."
Audiences were particularly appreciative this year, and there was a "palpable energy between musicians and audiences this year," she said. Many audience members were so keen to see a live performance that they were prepared to bundle up and brave inclement weather.
Given the success of this year's festival, The Violin Channel asked what advice Murray would have for other organizations who are looking to pull off safe, rewarding live performances. She stressed the importance of implementing safety restrictions that are right for the concert's specific community — but she also believes the time is right for the industry to get back on track.
"I believe that everyone can offer music in some capacity, as we have, during these times," she said. "We have a responsibility to be innovative and find ways to bring art to people. Thinking creatively is crucial to success, and it is so important to continue to safely share music with the community."