New York Philharmonic Restores Musicians' Salaries
Musicians' pay in the orchestra will be restored to pre-pandemic levels as they return to the newly renovated David Geffen Hall for their 2022-23 concert season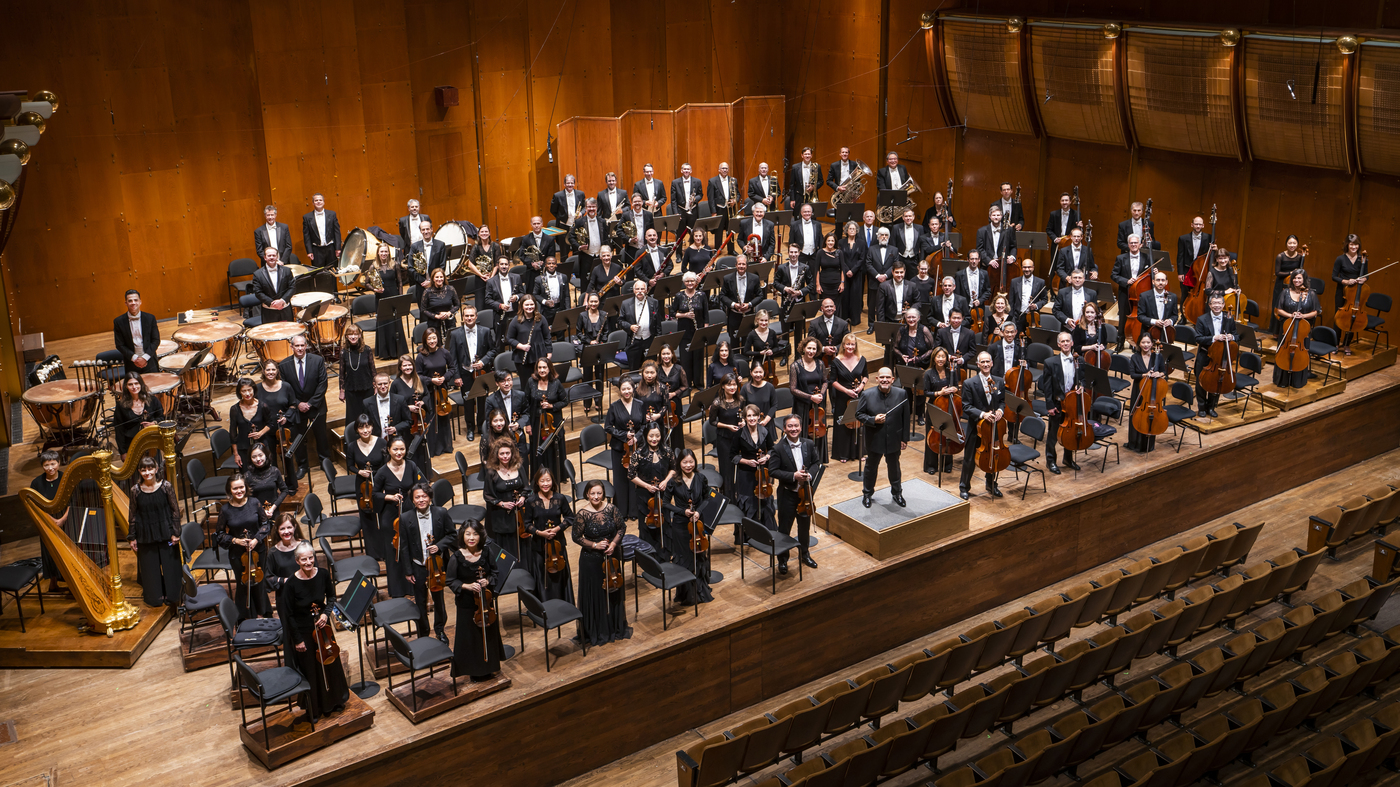 New York Philharmonic Orchestra (Photo credit: Chris Lee)
Following a stronger-than-expected live concert season, the New York Philharmonic agreed to reverse pay cuts to their musicians' salaries, which were initiated during the height of the COVID-19 pandemic.
Due to the COVID-19 outbreak and a canceled season, the NY Phil was hit with losses of over $27 million. As a result, its musicians took a 25% pay cut under a four-year contract, where they were receiving 75% of minimum pay that was set to increase each year until the contract's expiry in September 2024.
According to The New York Times, NY Phil planned at the time to reverse those pay cuts once its financial circumstances improved — an aim achieved much earlier than projected. Effective in September 2022, the decision to restore musicians' pay will be a turning point for the orchestra's recovery.
NY Phil's Linda and Mitch Hart President and CEO, Deborah Borda, explained that the decision was made possible by government grants and loans, which exceeded $16 million, increased donations, and higher ticket sales during this season.
"There's nothing more important than our musicians," Borda told NY Times. "It was just a very important act to make."
Additionally, in October 2022, the orchestra will be moving back into their home venue, Lincoln Center's David Geffen Hall, which recently underwent a $550 million renovation. Despite NY Phil playing in smaller halls during the renovation, their subscription concert attendance this season was at 90% — another major reason for the pay cut reversal. 
Described as the "light at the end of the tunnel," the reopening of the hall hopes to enhance New York City's economic recovery following the pandemic and is expected to provide over 6,000 jobs throughout the city and New York State.
"As we prepare to move into the new David Geffen Hall, and as the New York Philharmonic continues its recovery, we are so pleased to be able to restore our musicians' salaries and overscale to 100 percent," Borda expressed in the press release. "We are grateful to our musicians for their partnership and collaboration as we worked together to navigate through a time of great uncertainty."
Deborah Borda will step down at the end of the 2022-23 season and will be succeeded by Gary Ginstling, executive director of Washington's National Symphony Orchestra
In addition to the orchestra's preparations for the next few years, they are in search of a music director to replace Jaap van Zweden, who will step down from the role after the 2023/24 season.
"Two years ago, the musicians of the Philharmonic made a significant sacrifice because of their determination to bring music and life to our community despite the challenges of COVID and being displaced from our hall," added Colin Williams, Chair of the Orchestra Negotiation Committee and Associate Principal Trombone. "[Now], not only will the musicians be made whole from the cuts of the last two years, but we can also look to the future with confident enthusiasm."
Similarly, orchestras such as the San Francisco Symphony (SFS) and Los Angeles Philharmonic (LA Phil) also experienced financial difficulties in 2020 and are currently negotiating pay changes for their musicians. 
Recently, San Francisco Classical Voice reported that during the pandemic, SFS's Davies Hall closed and performances were canceled. Due to the resulting and drastic financial changes, their contract was revised in October 2020. 
SFS musicians ratified the 25-month contract modification from 2020 to 2022 (changed from the initial four-year Collective Bargaining Agreement announced in 2019), which reduced salaries retroactive to April 2020 and set regular wages at 65% of the contracted rate from September 2021. Amidst new additions to the orchestra and reduction of staff, SFS contract negotiations continue in a Musicians Union Local 6 meeting on July 25, 2022.
As for the LA Phil, in 2020, their $80 million budget shortfall had them impose pay cuts and lay off 94 part-time employees. At the time, their ticket sale losses were up to $10 million due to canceled performances, as written in the LA Times. LA Phil musicians have been receiving 65% of their weekly minimum rate since April 2020.
"It's a devastating blow to our organization," said LA Phil CEO, Chad Smith at the time. "As much as we had tried to avoid furloughs for full-time staff up to this point, today that became impossible. These are people who are colleagues and friends."
As reported in the International Musician, LA Phil's musicians ratified a side letter to their current contract in November 2021, effective through September 2022. The side letter detailed a four-tier compensation system, with salary at tier one set at 70% of the previously bargained rate, and by tier four, would increase up to 85% of previously bargained wages. Such increases are also dependent on audience capacity limits being lifted in the orchestra's venues.