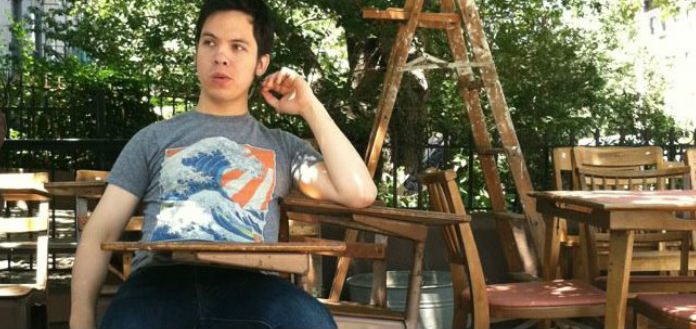 The Violin Channel member Mimi Lee from the United States was keen to know: "How does your rehearsal process change when dealing with different styles of music?"
We threw Mimi's question over to VC Artists Attacca Quartet cellist, Andrew Yee:
"I think learning music is one of the most intriguing and mystical things any of us do as musicians. What are we actually doing when we learn music?
You are not "telling" your fingers what to do, it is not like endurance training for a marathon. You are somehow standing on one side of a piece of paper, and you need to at some point in the future to be on the other side.
Musicians go onstage and can be treated either like scholars, athletes or magicians, but either way we are all mediums for a human idea to be translated into an experience. 
The thing to remember is that we are all people, and much like how we all have different sized hands (who here thinks nothing of an octave with 1 and 4 in first position, and who here can barely reach it with the thumb?) we all have different ways that we learn, and how we express ourselves. 
When I was 10 I was diagnosed with ADHD, which could have been true, or I was just a hyper kid, or there was a time after a concussion that I had lost the ability to read for a short time and was extremely efficient at learning music (true story…ask me about it next time you see me.) Whatever the case, what I am trying to say is that everyone has a different brain. We can argue about practice hours, and about methods and scales and books, but what we are all trying to accomplish is problem solving. Do not wait for your teacher to tell you something is wrong. You know you don't sound like Yo-Yo, and it's not because he farts magic, the guy worked hard. 
My best piece of advice is to try and identify problems as they happen, and at that very moment take it apart and fix it. In my everyday life I have a hard time keeping track of what I need to do, so I make lists. Writing this article was on top of my list today, so I am sitting here eating sour cherry cobbler and when I am done I can check it off the list. I treat music the same way. I am learning Don Quixote at the moment, and I have starred and listed all of the moments I am unable to play. When I have put a fingering over every note and can play it several times in a row, I will leave it and move on. I will then go on with my life and forget some of the things I have learned, but will be able to come back to the music fresh and a little more able to play. Maybe I will look at the fingering and see it is clunky or utilitarian, or maybe I came up with the fingering on one of my really, really good cello days, and it will be impossible to find onstage. Either way, I love the "learn and leave" method. Sometimes we become too attached to how it happens in the practice room and when we are on stage our ideas seem alien and cemented. 
These are all big ideas and I will leave you with four practice tips I have learned along the way. 
1. If you can't figure out how to play something, sing it. That is the most honest version of how you feel about the music. I don't know anyone who can phrase more beautifully on their instrument than they sing in the shower. 
2. Practice before the first rehearsal, but don't make up your mind before hearing what everyone else sounds like. There are always ideas that are better than yours, but they only work if you are being open to them. 
3. If you don't love it, neither will we. Find what makes this music special to YOU, and share your point of view. We come to the concert hall to fall in love. If you don't fall in love with the piece in the practice room, you are counting on a last minute epiphany to hit you on stage, and that is not going to happen most of the time. 
4.  A piece doesn't exist until you play it for people. So if you have a big performance coming up, find a place to play your program in front of people. This will show you what you need to work on more than anything.
Andrew"
A graduate of The Juilliard School, where he studied with Fred Sherry, Darrett Adkins, and Joel Krosnick, Andrew Yee is a founding member of the internationally acclaimed Attacca String Quartet