Discover the New Pirastro KorfkerRest Luna Shoulder Rest
Made of a sound-optimized synthetic compound, this new shoulder rest is ultra compact, foldable, and feather light
Invented by Berent Korfker, the new Pirastro KorfkerRest Luna shoulder rest adds to the Pirastro's family of shoulder rests, following the Pirastro KorfkerCradle® and the Pirastro KorfkerRest®.
This new shoulder rest is made out of a sound-optimized and custom-made composite material to ensure the ultimate integrity of sound.
It will fit exactly any 3/4 and 4/4 violin size and shape, thanks to an easy and secure click system that is adjustable in increments of 2mm. A set of six differently sized and interchangeable barrel legs is provided which, once clicked in, become an integral and secure part of the rest.
The Pirastro KorfkerRest Luna is incredibly light (32 grams,) less than half the weight of the average shoulder rest, and folds into an ultra-compact shape.
The shoulder rest pack includes alternative barrel legs, 2 rubber pads, extra O-rings, and a protection bag (100% organic cotton, GOTS certified). A printed instruction manual will help users to get acquainted quickly with their new shoulder rest.
"We designed the Pirastro KorfkerRest Luna for anyone who wants to experience inspired freedom of playing and wishes their instrument sounded freer with a more accurate, reliable bow response," Berent Korfker told The Violin Channel. "And anyone looking for a quick and easy-to-set-up rest which stays on their violin, unconditionally!"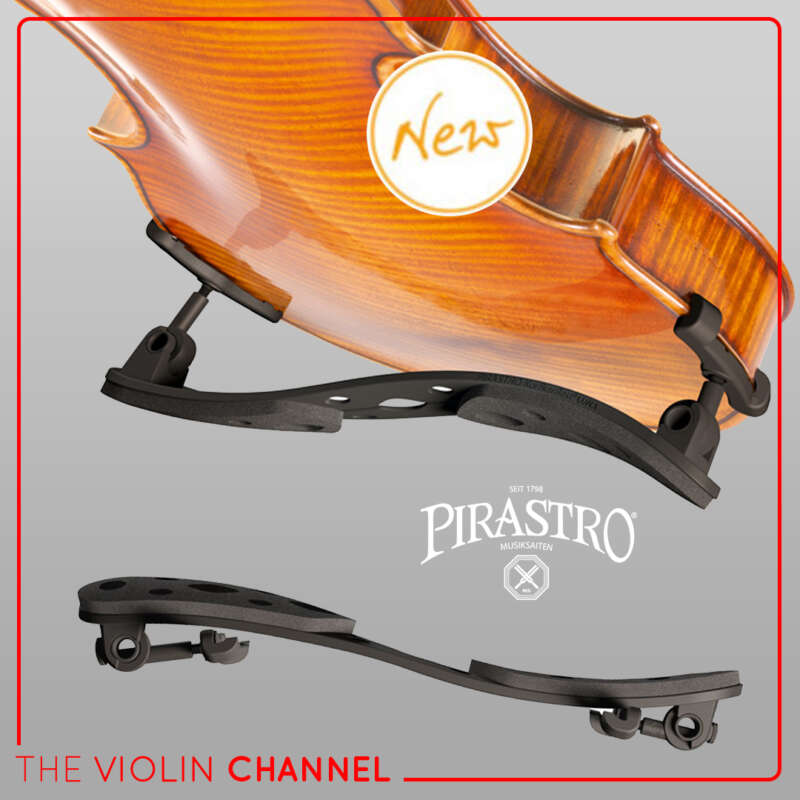 You can read more about the new Pirastro KorfkerRest Luna in this interview with Berent Korfker, and on Pirastro's website.