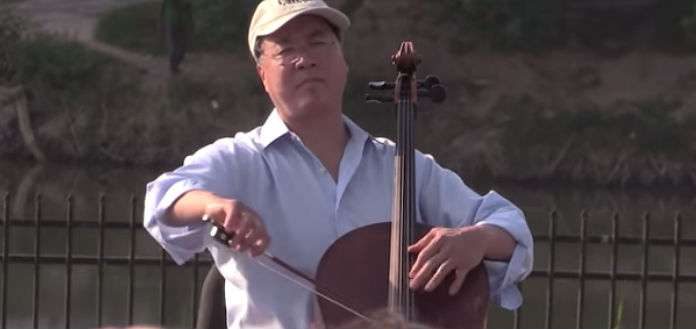 Superstar cellist Yo-Yo Ma performing Bach's 6th Solo Cello Suite live at the US-Mexico border - in protest to the Trump administration's recent immigration policies and controversial rhetoric.
"A country is not a hotel and it's not full … in culture we build bridges, not walls …" the 63-year-old cello virtuoso and humanitarian has said.
"Give me your tired, your poor, your huddled masses yearning to breathe free, the wretched refuse of your teeming shore … send these, the homeless, tempest-tost to me, I lift my lamp beside the golden door … We must live by those words," he has said.
Recorded live on April 13th, 2019 - at the Juarex-Juarez-Lincoln International Bridge in Laredo, Texas.
YO-YO MA | BACH | SOLO CELLO SUITE NO. 6 | GIGUE | US-MEXICO BOARDER | 2019