VC GIVEAWAY | Enter To Win 1 of 5 Signed Friedemann Eichhorn 'Rode Violin Concertos' CDs [ENTER]
Enter to win 1 of 5 signed newly-released Friedemann Eichhorn 'Rode Violin Concertos Nos. 11 & 12' CDs - courtesy of Naxos Records
To help celebrate the international release of German violinist Friedemann Eichhorn's new album: Rode Violin Concertos Nos. 11 & 12, The Violin Channel in conjunction with Naxos Records is this week giving away 5 fresh-off-the-press personally-autographed CD copies.
Recorded with conductor Nicolás Pasquet and the Jena Philharmonic Orchestra, the disc features the world première recordings of 18th Century French composer Pierre Rode's Violin Concertos No. 11 in D Major and No. 12 in E Major
"These two wonderful works complete my long term project to record all 13 violin concertos of the great Pierre Rode … all 13 are so wonderfully creative and violinistic and were a pure joy to immerse myself in …" Friedemann has told The Violin Channel.
"I was always fascinated by Rode's 24 Caprices … so a few years ago I began researching what concertos he also composed in his lifetime … I was thrilled to discover 13 complete concertos buried in archives – and truly astonished to find out noone had ever recorded all of them before …" he has said.
"It took a considerable amount of work to take the often difficult-to-read historical editions, which were missing cadenzas, some scoring and piano reductions and piece these brilliantly virtuosic gems back together."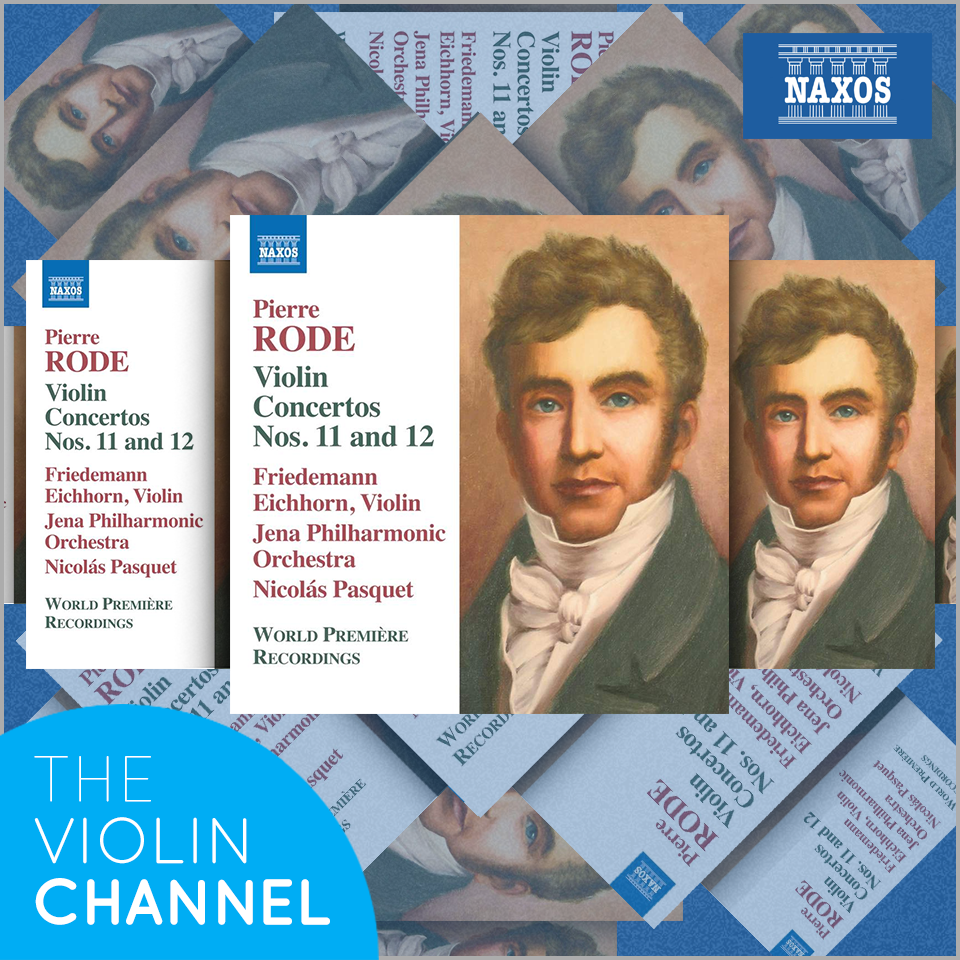 Enter to Win: http://s.heyo.com/75cfce
Entries Close: 14th June, 2018.