Eliminated Candidates' Scores Revealed at $100,000 Shanghai Comp
The 2016 Shanghai International Violin Competition has released the jury's individual scores of all candidates not progressing to this Semi-Final stage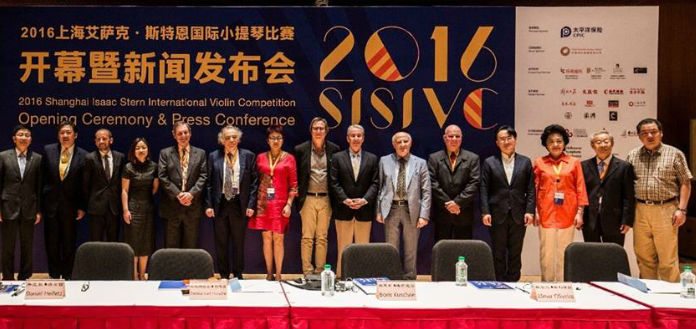 In a landmark decision, the organisers of the 2016 inaugural Shanghai Isaac Stern International Violin Competition have today released the juror's individual scores - of all eliminated candidates not progressing to this year's Semi-Final stage.

"After the First Round and Semi Final Round, the scores and comments for each eliminated competitor will be made public, and after the Final Round, all scores and comments of the 6 finalists will be revealed to the public … [and] we will match up each set of scores and comments with the juror who gave them," 2016 Competition Executive President and President of the Shanghai Symphony Orchestra, Fedina Zhou has told The Violin Channel.
"With the $100,000 monetary prize being the largest violin prize ever, we want to ensure complete transparency and fairness behind our process and judges … [and] we hope this initiative will set a new standard for transparency and fairness in music competitions worldwide," Ms Zhou has said.
The competition will employ a double voting process for the 1st and Semi-Final rounds with advancement based on a 'yes' and 'no' vote – and a separate cross-check tally of points.
The 2016 jury comprises: David Stern (Co-Chairperson) Vera Tsu Weiling (Co-Chairperson), Boris Kuschnir, David Cerone, Daniel Heifetz, Zakhar Bron, Maxim Vengerov, Martin Engstroem, Emmanuel Hondré, Elmar Oliveira, Jian Wang, Zhenshan Wang and Lina Yu.
"The ground rules for the voting process of the Shanghai competition are ideal," outspoken advocate, Aaron Rosand from the Curtis Institute of Music has told The Violin Channel.
"It is good to see that at last a major competition is making an attempt for complete fairness after the corrupt results of recent competitions," Mr Rosand, 88 has said.