Colburn School Launches Female Diversity Fellowship
Entitled Fortissima, the fellowship supports artistic leadership and development for promising, young women of color in classical music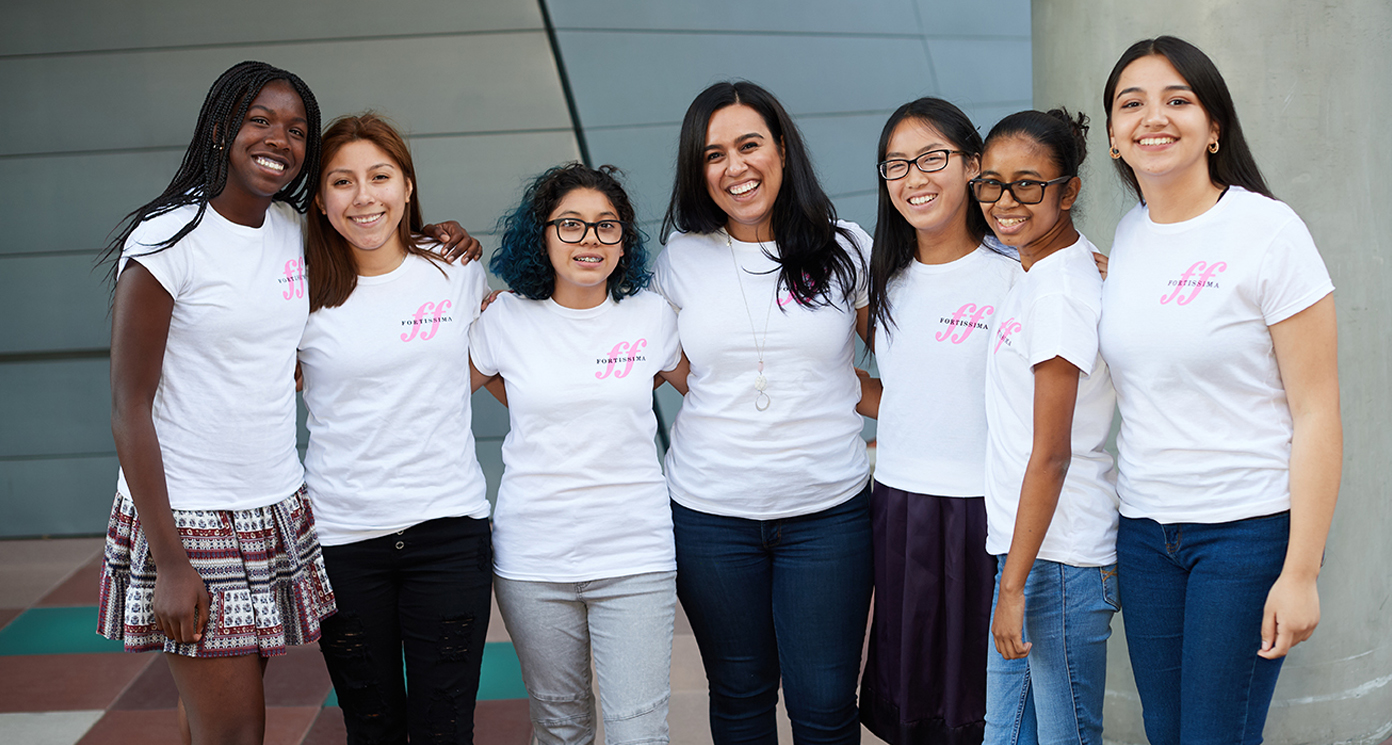 Morales with the first cohort of Fortissima fellows (Photo credit: Colburnschool.edu.)
The six-month experience will include one-on-one mentorship and a tailored virtual leadership curriculum. The program was created and is now directed by Jazmín Morales, Colburn's Coordinator of Community Engagement and Career Development.
The program will culminate in a week-long residential intensive on the Colburn campus in Fall 2021. During the intensive, newly acquired skills will be put into practice, exploring all facets of artistry, including performance, the conservatory experience, and career development.
"I think as a field we're slowly moving away from the conformist, rigid path to becoming a classical musician where if you want a job in a professional orchestra you have to fit a certain mold," Morales said.
"Orchestras are starting to feel the urgency of sustaining themselves and they're not going to do that without diversifying not just their audiences and their boards, but also the musicians on their roster. So I think they're going to have to rethink the way they engage musicians, considering especially the needs of people of color in the field.
"The presence of women of color in those spaces will radically change how those organizations look, feel, and function. The goal is just to get our girls there and empower them to be change agents and leaders in the field so that they can make classical music more for them and everyone around them."