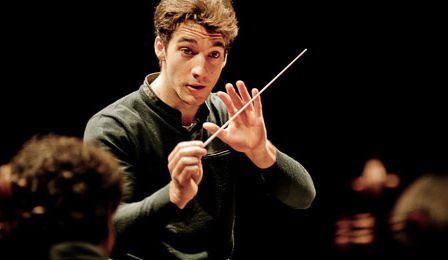 The Netherlands Philharmonic and the Dutch National Opera have this week announced the appointment of 29-year-old Swiss-French conductor Lorenzo Viotti as their new Chief Conductor - effective from the commencement of the 2020-2021 season.
Lorenzo is a former 1st prize winner at the Cadaqués Orchestra International Conducting Competition - and former recipient of a prestigious Nestlé and Salzburg Festival Young Conductors Award.
"He is an inspirational conductor, who has shown himself more than worthy of the most prominent concert podia and opera houses," Netherlands Philharmonic Managing Director Rob Streevelaar has said.
"His deep understanding, passion and commitment for the stage coupled with his respect and love for the singers, provides a powerful combination of drama and music', Dutch National Opera Director Sophie de Lint has said.
Lorenzo will succeed conductor Marc Albrecht in the leadership role - who will step down at the conclusion of next season.