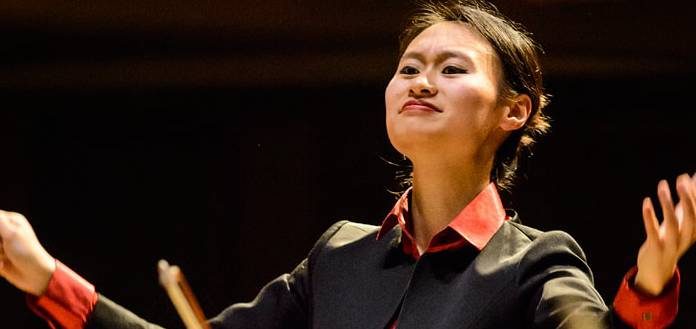 The Welsh National Opera, in Cardiff, Wales, has this week announced Chinese-born conductor Tianyi Lu as its inaugural Female Conductor in Residence - effective immediately.
A graduate of the Royal Welsh College of Music, Tianyu previously served as a Dudamel Fellow with the Los Angeles Philharmonic - and as Assistant Conductor to the Melbourne Symphony Orchestra.
The Welsh National Opera's Female Conductor in Residence program was established following the company's 'Where are all the Women?' symposium in 2018 - and is aimed at equipping aspiring female conductors with the necessary training and experience to pursue conducting careers.
"Even at the very beginning of my career when I tried conducting for the first time ... and I loved it  ... the thought of conducting didn't even cross my mind, because I had never seen a woman in a professional context conducting before ..." Tianyi has this week told the BBC.
"You wonder why there are no women in the history of music, and I realise a lot of it is just to do with opportunity .... they were talented, if they had been in a situation where they were exposed to the world, the industry, to have had the opportunity to showcase their work, then I think it would be a very different story," she has said.