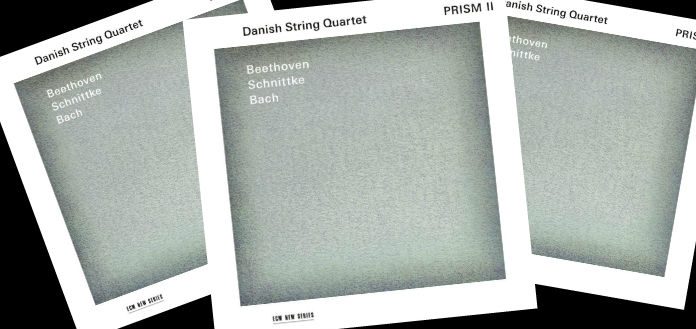 ECM Records has this month announced the release of the Danish String Quartet's new album: 'Prism II'.
Volume 2 of the ensemble's Prism series, the disc features a new arrangement by Viennese composer Emanuel Aloys Forster of Bach's 'Fugue' in B-Flat Minor from the Well-Tempered Clavier - coupled with Beethoven's String Quartet Op. 130 and Schnittke's String Quartet No. 3.
''A while ago we found ourselves slightly bored with much of the classical programming ... including our own programs ... too much randomness, too little connection ... if art museums were curated like classical concerts used to be, no one would bother going ..." Danish Quartet violist, Asbjørn Nørgaard has told The Violin Channel.
"Then back in 2012 we had a collective 'aha'-moment when Simon Rattle and the Berlin Phil performed in Copenhagen ... they started out with Ligeti's 'Atmosphères' and continued attacca with Wagner's 'Prelude to Lohengrin' ... connecting these masterworks, creating a completely new framing of all the music - but done elegantly and with the highest respect ..." he has said.
"A small trick, but a brilliant way to serve this great old wine in a beautiful new way ... this idea made it into our Prism project - where we are trying to shed some new light on the five late Beethoven quartets by framing them in a different way.''