Finalists Announced at South Korea's Seoul International Violin Competition
The six finalists have been announced at the 2018 Seoul International Violin Competition - in Seoul, South Korea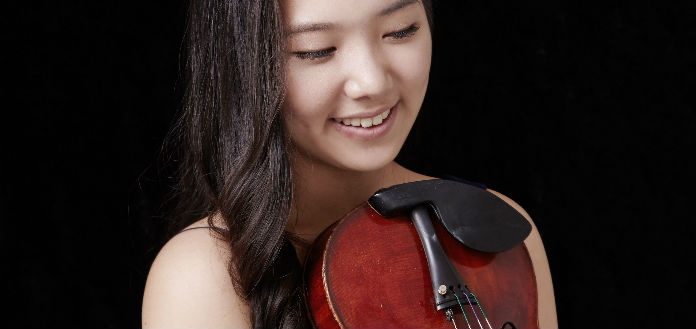 The six finalists have today been announced at the 2018 Seoul International Violin Competition - in Seoul, South Korea.
The 2018 finalists are:
June Jeong (South Korea)
Donghyun Kim (South Korea)
Jeein Kim (South Korea)
YooJin Lee (South Korea)
YouJin Lee (South Korea)
Alexandra Tirsu (Romania)
The 1st prize winner will receive US $50,000.
The 2018 jury comprises: Suzanne Gessner, Ilya Grubert, Kun Hu, Dong Suk Kang, Oleh Krysa, Sung-Ju Lee, Daniel Phillips, Ho Young Pi, Stephan Picard and Takashi Shimizu.
Previous prize winners include VC Young Artists Ayana Tsuji and YooJin Jang.
PICTURED: 2018 Seoul International Violin Competition Finalist, YouJin Lee from South Korea