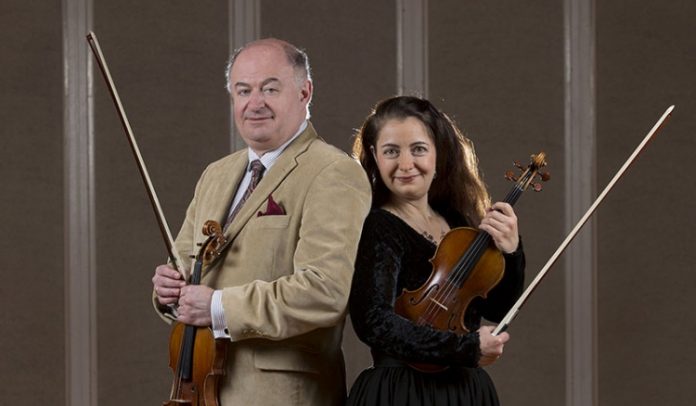 The Cleveland Institute of Music has today announced the appointment of violinists Ilya Kaler and Olga Dubossarskaya Kaler to their string faculty - effective from the commencement of the 2018-19 academic year.
"For generations, CIM has been celebrated for its extraordinary string pedagogy and remarkable violin faculty… " CIM President and CEO Paul W. Hogle has said.
"Today, it is our profound honor to welcome these two distinguished musicians and teachers to the Cleveland Institute of Music," he has said.
A former 1st prize winner at the Tchaikovsky, Sibelius and Paganini Violin Competitions, Mr Kaler is respected as one of the world's most sought-after violin pedagogues.
"I am honored to join the outstanding faculty at the Cleveland Institute of Music… I look forward to helping CIM students reach their full potential at this world-class institution," Ilya Kaler, 53, has said.
Mr Kaler currently serves on faculty at DePaul University of Music, in Chicago, having previously held teaching positions at the Eastman School of Music and Indiana University's Jacobs School of Music - and having served on the jury of a number of prominent international violin competitions.
Olga Dubossarskaya Kaler, who will join the CIM violin faculty alongside her husband, has toured three continents as a violin soloist, chamber musician and pedagogue.