New York's Metropolitan Opera Has Furloughed 41 Admin Staff
The Metropolitan Opera has furloughed 41 staff members from its artistic affairs, production and marketing departments - due to the coronavirus pandemic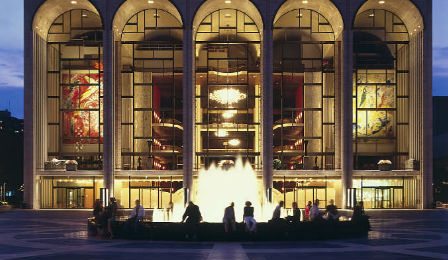 The Metropolitan Opera, in New York City has this week announced the furlough of 41 staff members from its artistic affairs, production and marketing departments - due to the ongoing economic effects of the coronavirus pandemic.
Those temporarily laid off from work will receive two weeks of pay - with the hope of regaining their positions at a later time.
11 others staff members, from the 237 staff administration, have also been cut to part-time hours.
"It's very difficult to budget when you have so many uncertainties of timetable and the performing arts are going to be the last business to return ..." Metropolitan Opera General Manager Peter Gelb has today said.
"We're still selling tickets for next season, but obviously the fall is in jeopardy at this point ... hard decisions will need to be made in the coming weeks about the opening ... perhaps by some miraculous situation we can return in the fall," he has said.