New Book Released About Queer Composers
Written by Italian pianist and activist Luca Ciammarughi, the book explores composers from the Renaissance to the 20th century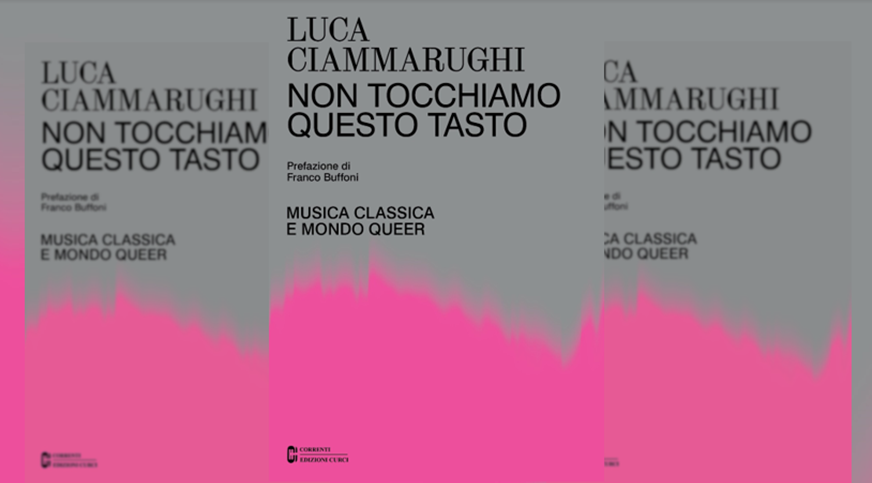 Pianist Luca Ciammarughi is the author of several acclaimed books, with his most recent titled "We Don't Touch This Key — Classical Music and Queer World." 
Ciammarughi acknowledged the stir the title caused when the book first became available, writing in a Facebook post: "This confirms to me that 'We Don't Touch This Key' was just the right title; the number of people embarrassed or annoyed by the subject is clearly very high, and not only in Italy."
"This topic in Italy has always been hidden under the carpet," Ciammarughi told Good Morning Geneva. "The purpose of the book is, therefore, not to make gossip: it is not a tale about the composers' private life," he continued. "Rather, it tries to understand how they lived and how censorship, plus their desires and fears, may have influenced their creativity."
The book is lauded for its clarification and tracing of the history of the relationship between classical musicians, their sexuality, and the society around them. Ciammarughi writes without sensationalism and willingly discusses complex topics.
According to the book description, in line with the popular hypothesis that knowing composers better is essential to understanding their art, the book "sheds light on the censored or sweetened aspects of such composers that today would be considered queer."
"Knowing is always better than not knowing, especially when you have tried to hide and sweeten," Ciammarughi wrote on Facebook. "Someone wants invisibility because this corresponds to a non-existence: a criminal cancellation."
The book covers composers from the 7th through to the 20th century. During the latter era, Ciammarughi explained that being an openly gay musician became accepted only after the fight for gay liberation in the 1960s. 
"But in some countries, it's not like that," the pianist said. "Many lesbian women in orchestras still suffer discrimination." In response to a review by Le Salon Musical of his book, he wrote, "It's true, this book is just the starting point of many potential paths. The goal is to open roads."
For more information and to purchase the book, click here.
In addition to classical and literary studies, Ciammarughi studied music at Milan, Italy's G. Verdi Conservatory with Paolo Bordoni, and vocal chamber music with Stelia Doz and Dalton Baldwin. He has also released several CDs with ClassicaViva, Suonare Records, Concerto Classics, and Da Vinci Classics.