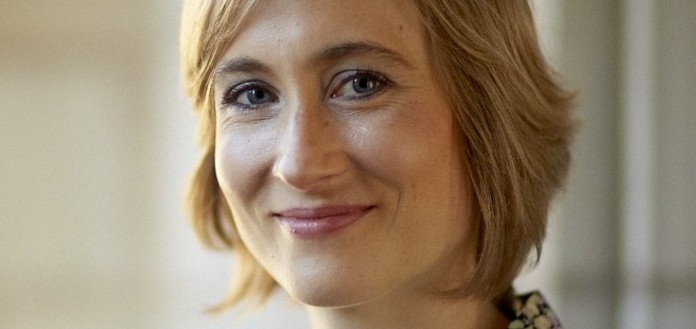 Hannah Lash recently talked with The Violin Channel about her new work.
"There wasn't really just one idea or inspiration — although I suppose you could say that the impetus came from feeling that I was ready to write a major work for string quartet," Hannah told The Violin Channel.
"I thought a lot about what it meant to write a large string quartet. I've written string quartets before, and one of them is really pretty sizable, but this time felt more like the culmination of my development as a composer up to this point, almost a spreading of my wings. I found myself looking at the middle quartets of Beethoven, and the third and fourth quartets of Bartok as inspiration. There's a certain formal ambition there, but equally important to me was my desire to break expectations of what a string quartet can be. I didn't want to get caught in the trap of writing a piece with a lot of historical backlogs. I wanted to break convention, reach beyond.
"I was incredibly fortunate to have Justus and Helen Schlichting reach out to me about a possible string quartet project some years ago, and their interest in commissioning me. We went back and forth about what this might be until finally all the moving parts kind of fell into place. I had worked with the incredible Calidore quartet a few years back, and connected with them very strongly. I knew I wanted to work with them again and was thrilled that that could work out for this project. I was also delighted and honored to have Shriver Hall, Concertgebouw, and Segerstrom Center for the Arts support and present this project as well.
"It's always difficult to describe the process of composing for me. It is terrifically absorbing and consuming, allowing no space for almost anything else in my life during the time of creating. I composed the entire work during one stretch of time — no breaks between the completion of each movement.
"I knew at some point or another, fairly early in the process, that I wanted to put something unexpected and strange in the slow movement, so that became a central focus for me, and I thought a lot about all the ramifications for the other movements of doing this. Putting a song — an incredibly personal, non-classically oriented song no less — in the midst of an otherwise rather symphonic four-movement form is a fairly risky thing to do, but I knew the moment the idea popped into my head that it was right. The song is the emotional heart of the work... a work that searches, a work that reflects, that reaches.
"For the performers, the demand of lifting the fourth wall as it were, is no small one. I am infinitely grateful that they were game. Working with them bringing this piece into reality has been a sheer joy. My admiration for this group is great indeed.
"I hope listeners will find a way into this piece that will be meaningful to them. I have made a world into which the listener is invited to be absorbed, travel, and come out having been in some way transformed by it. I cannot really (nor would I want to) be any more specific than this in terms of what I hope the listener will make of the work. I offer it with all my heart, to be set free — no longer a part of me to be tended and managed by me, but instead to be explored and taken ownership of by any who come to listen and (I hope) to love it."
HANNAH LASH | STRING QUARTET NO.1 | EXCERPT | CALIDORE STRING QUARTET | 2021