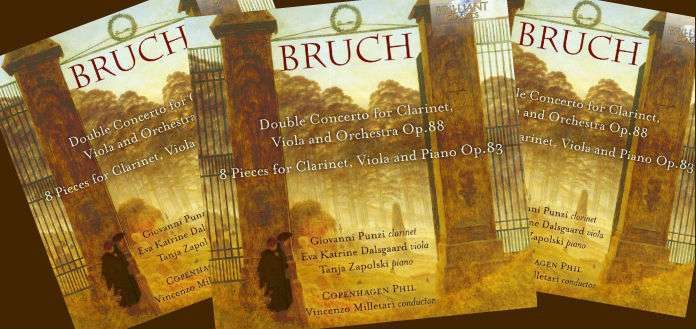 Brilliant Classics Records has announced the release of violist Eva Katrine Dalsgaard's new album: 'Bruch'.
Recorded with clarinetist Giovanni Punzi, pianist Tanja Zapolski, conductor Vincenzo Milletarí and the Copenhagen Philharmonic Orchestra, the disc features Max Bruch's Double Concerto in E Minor for Clarinet, Viola and Orchestra Op. 88 - coupled with the 'Eight Pieces' for Clarinet, Viola and Piano Op. 83.
"I was originally asked to join the project by the wonderful clarinetist Giovanni Punzi ... and of course i was happy to come aboard as us violists love the repertoire of Max Bruch as much as the clarinetists do ..." Eva has told The Violin Channel.
"We have both listened to these magnificent works of Bruch throughout our entire musical lives, so it is such a great pleasure now for us to present our own interpretations on this album ..." she has said.
"I hope people will immerse themselves in the very special sound mix of the clarinet and viola - and enjoy the fantastic musical universe of Max Bruch."