Winners Announced at Progressive Classical Music Violin Duet Composition Competition
German violin duo, The Twiolins, has announced the prize winners of the 2019 4th Progressive Classical Music Award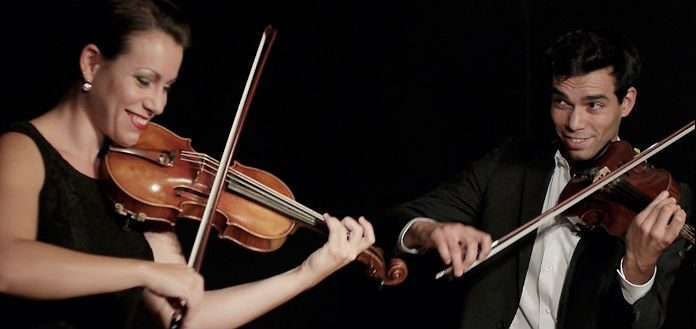 German violin duo, The Twiolins, has this week announced the six prize winners of the 2019 4th Progressive Classical Music Award – a composition prize initiated by the ensemble in an effort to expand the violin duet repertoire.
The 2019 prize winners are:
1st prize: Piotr Szewczyk
2nd prize: Jürgen Christ
3rd prize: Edmund Jolliffe
4th prize: Rainer Bartsch
5th prize: Viktor Molnár
6th prize: Daniel Berg
Piotr, a composer and violinist with the Jacksonville Symphony, in Florida, will receive €5000 - plus a professional CD recording of his new work.
The Twiolins duo, comprising brother and sister Marie-Luise and Chistoph Dingler, invited international composers to submit newly-composed violin duets up to 5 minutes in length.
Hosted in 2009, 2012 and 2015, this year's jury comprised violinists Julian Rachlin and Aleksey Igudesman and composer Benedikt Byrdern – plus a public audience vote.
The winners were chosen from 344 entrants.